Chelsey Tekavec
Chelsey Tekavec is the stunning girlfriend of NFL player, Keanu Neal –who is currently a rookie with the Atlanta Falcons. If you consider yourself a Falcons fan then is a must that you know your boy's Keanu's gal.
First, some facts about Keanu. He was born July 26, 1995, in Webster, Florida. The 21-year-old star safety was drafted in 2016 and this is his rookie season with the Falcons.
Keanu –who was named after the actor –attended South Sumter High School –where he had 70 tackles and had four interceptions in his senior year.
He then played college football at the University of Florida. Neal recorded five tackles in his freshman year in 2013. In 2014 he played in 10 games with eight starts and had 45 tackles and three interceptions. Also in 2014, he was named to the SEC Academic Honor Roll, according to his profile on the Falcons website.
During his junior year in 2015, he played in 12 games and started 11 times at safety. He finished his last season with the team with 96 total tackles, including a team-high 51 solo tackles.
He entered the draft in 2016. CBS Sports had Neal rated as a fourth to fifth-round prospect early in the pre-draft process.
Keanu might be a new face in the NFL but he and his girlfriend have known each other for some time now.
 Ms. Tekavec.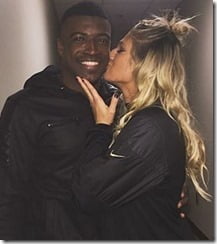 Miss Tekavec is probably everything a professional athlete is looking for in a wag. She is gorgeous, is also an athlete herself, very accomplished and did we mention that she's gorgeous?!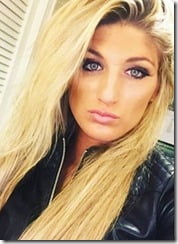 Chelsey with model looks is originally from Cleveland, Ohio. She is the oldest of three. Her sisters are Kristi and Dena.
The blonde is a former Beach Volleyball Player and an aspiring Sports Journalist. She graduated from Florida Atlantic University in 2016 with a degree in Multimedia Journalism.
According to her LinkedIn, Chelsey Tekavec played beach volleyball at Florida Atlantic University for two years and played indoor volleyball two years prior.
She also reveals she has experience in front of the microphone as well as behind the scenes work and in direct production.
She mentions her dream would be to do sideline reporting for professional sports teams such as baseball, basketball games or football.
We'll surely be watching a lot more of the beautiful Chelsey who currently works as a reporter in the field for CNN. She previously reported for OWL 360 and The FAU Football games.
You can follow Chelsey Tekavec on Instagram here.