Teresa Beasley
Teresa Beasley is the proud NFL mother to Atlanta Falcons Linebacker, Vic Beasley.
She welcomed her son Victor Beasley Jr. on July 8, 1992, in Adairsville, Georgia. While attending high school, her sons weren't only good at one sport, Vic was a standout in football, basketball, and track.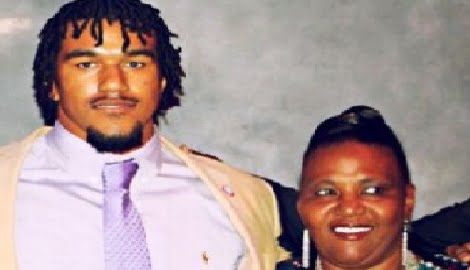 He played as running back and linebacker for the Adairsville Tigers high school football team. Was named All-county and All-area in both his junior and senior seasons.
Committed to Clemson University where he soared in his junior year. Vic was a consensus All-American for the Tigers in 2013 and 2014. He is also the school's all-time sack leader (33). Following Beasley's senior season he was named ACC Defensive Player of the Year.
Beasley was drafted by the Falcons with the eighth overall pick in the 2015 NFL Draft. During his first year with the team, he played all 16 games and led the team with four sacks. According to NFL True Media, Beasley's four sacks were a Falcons rookie record.
He was named to his first Pro Bowl and All-Pro honors in 2016.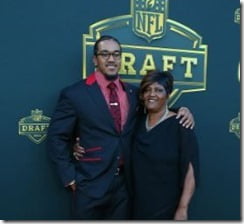 Victor's biggest fan is without a doubt his lovely mother, Teresa McConnell Beasley.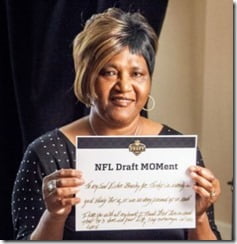 According to her Facebook, Teresa describes herself as a 'true woman of God' She is certainly a religious woman. Teresa Beasley is an evangelist and she currently resides in Adairsville, Georgia with her family.
During his rookie year with the Falcons, Teresa gave her son a special pep talk, saying:
"I love you with all my heart. You have made me so, so very proud, words can't even express how proud I am of you. You have truly been a blessing to me and your dad and the entire family. And we give all the thanks to God for this because it couldn't have been done without the blessings of God.

He is the one who brought you from where you were to where you are now. And never forget son, never forget, never take your eyes of the one that brought this far, and the one that will take you further, than you ever been. May god bless you and I love you, I appreciate you, you are my heart."
Mrs. Beasley is a widow, her husband of 26-years and Victor's father, Victor Ramon Sr. passed away April 11, 2016. He was 53. Teresa's husband was employed with North American Container for 15 Years, was a graduate of Adairsville High School, and attended Auburn University. He died from complications of cirrhosis.

You can find her on Facebook here.