Emily Cave
Meet Emily Cave; the beautiful wife of NHL player Colby Cave, the  Canadian center player for the Edmonton Oilers. He previously played with the Boston Bruins as well as the AHL's team the Providence Bruins and the Swift Current Broncos of the WHL.
Colby started his career playing with the Battleford North Stars and Battleford Stars of the SMHL.
Colby Cave who suffered a brain bleed overnight on April 6, 2020, and is now in a coma, was playing for the Bakersfield Condors of the AHL.
Colby's wife Emily, prays for a miracle.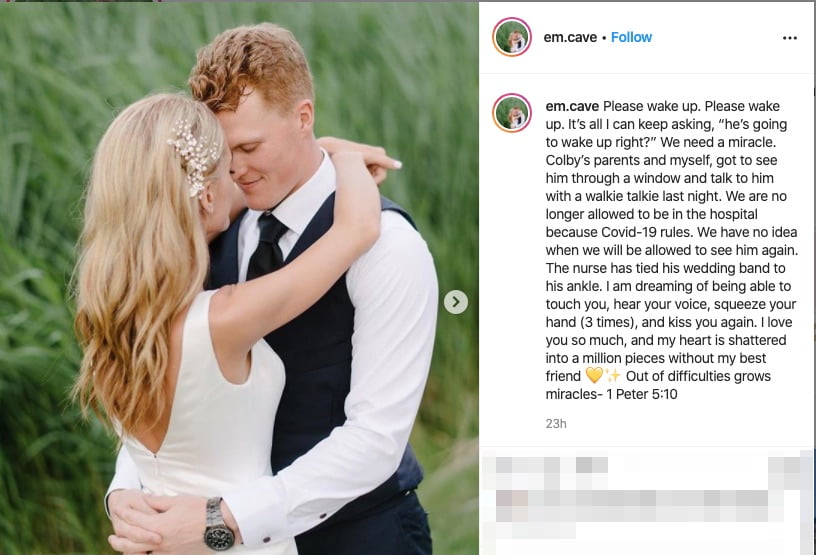 Colby sadly passed away on Saturday, April 11, 2020; Emily released the following statement.
"It is with great sadness to share the news that our Colby Cave passed away this morning," the statement said. "Both our families are in shock but know our Colby was loved dearly by us, his family and friends, the entire hockey community and many more. We thank everyone for their prayers during this difficult time."
Emily Cave born Emily Gill started dating around 2016; they announced their engagement on Instagram on June 16, 2018.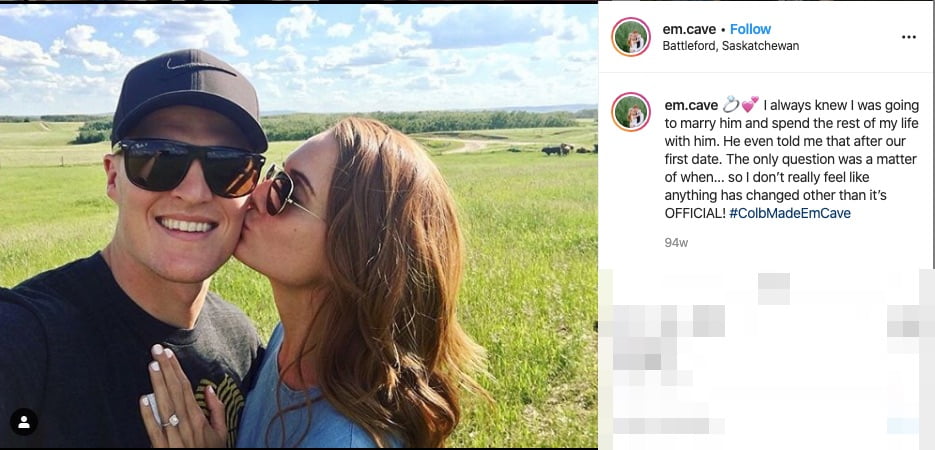 The lovely couple tied the knot on July 19, 2019, at the Chateau des Charmes.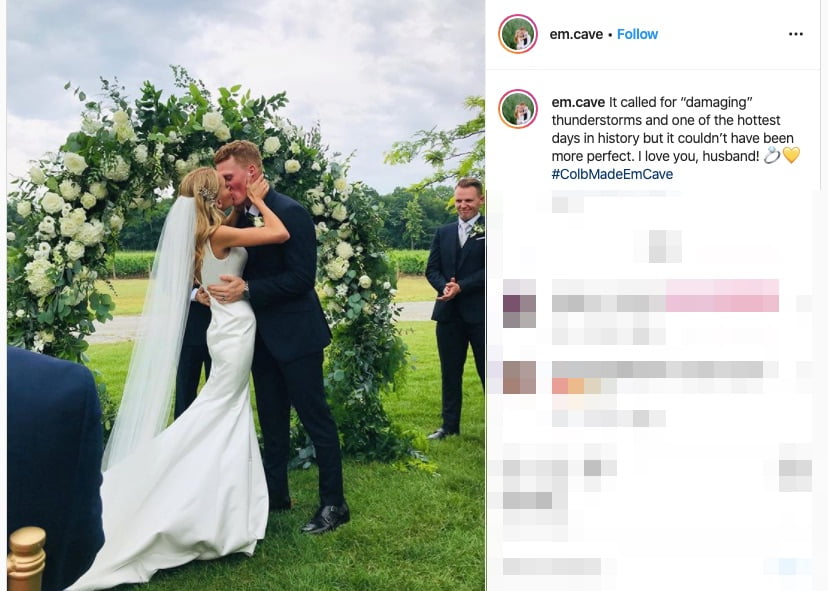 Emily cave created You Are More, which raises prevention against suicide, as she is a suicide survivor herself.
"Sept 10th every year is a bittersweet reminder for me. It's the memories of being a little girl feeling trapped, confused, afraid of the "monsters" in my closet, bed, & definitely in my head. It's all the trauma that my parents tried their very best to shelter me from but it was just too severe."

"It was me playing two different people growing up so that no one would find out the truth. Hurt, so much hurt. It was a pain that unless you've been there it's hard to understand. It was toxic relationships, abuse, lies. It was a young girl that couldn't clear her mind therefore her mind took over."

"My Dad finding me lifeless on the couch. It was an out of body experience, I'll never be able to put into words. It was the doctors & nurses who fought to save my life. It was God stepping in & deciding that it wasn't my time yet. It was a MIRACLE that made me still stand here today."

"Years of extensive therapy, & everything coming out. It was me taking all the horrible things said & done to me & deciding that it would not label me. It was learning to heal. It was me telling myself that once I was healthy, I would help others who are struggling. It was me eventually creating YouAreMore."