Lakitta Jackson
Lakitta Jackson is the wife of former NFL player turned coach, Tarvaris Jackson -who played in the NFL for the Minnesota Vikings and Seattle Seahawks.
Lakitta's husband and baby daddy has tragically lost his life in a single-car accident. According to reports, Tarvaris was driving, a few miles south of Montgomery, Alabama, Sunday night when his Chevrolet Camaro left the road, hit a tree and flipped. He was 36.
Born April 21, 1983; Jackson played football at Sidney Lanier High School in Alabama. He was a second-round draft pick out of Alabama State. Jackson then made his NFL debut for the Minnesota Vikings in 2006.
The quarterback played parts of nine seasons in the NFL with the Minnesota Vikings and Seattle Seahawks. He started 34 games over the course of his career, including 14 for the Seahawks in 2011, and threw for more than 7,200 yards with 39 touchdowns and 35 interceptions. He also won a Super Bowl ring as Russell Wilson's backup in 2014.
After he was released from the Seahawks in 2016, he decided to retire from the NFL. Jackson then moved to coaching, spending the 2018 season as a quality control assistant at his alma mater. Last years, he joined Tennessee State as its quarterbacks coach.
He is survived by his wife, Lakitta Jackson and the couple's children.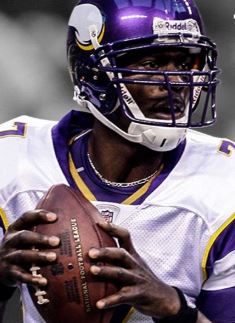 Is not clear how or when Lakitta Jackson and Tavaris met, it is believed the couple had been together for several years.
Tarvaris and Lakitta Jackson didn't have the smoothest relationship. Back in 2016, reports surfaced that he allegedly pulled a gun on her following a dispute. According to a police report, Jackson arrived home and kicked in the upstairs bedroom door before getting into a verbal altercation with his wife. Jackson then pointed a loaded gun at her. He was arrested and released on a $2,500 bond. The charges were later dropped.
Lakitta Jackson is the mother of three children, Tarvaris Jr., TaKayla and Tyson. It seems the former NFL wag and mother of three enjoys a low profile and certainly keeps busy caring for the couple's kids. No social media presence of her can't be found at this time. Her husband was active on Instagram here.