Colleen Howe
Colleen Howe used to be married to Hockey great, Gordie Howe, who sadly passed away reports say. Mr. Hockey as he was known was 88-years-old.
Colleen Howe and her husband were married for over five decades until her death in 2009. She and her husband are survived by their four adult children: Mark Howe, Marty Howe, Murray Howe and Cathy Howe.
Her husband was a four time Stanley Cup winner who scored more than 800 goals. Both Gordie and his wife are beloved figures in Detroit. He won the Stanley Cup with the Red Wings four times, won six Hart Trophies as the league's most valuable player, and won six Art Ross Trophies as the leading scorer during his time with Detroit between 1946 and 1971. He retired at age 52.
The hockey great was also lucky enough to have a great partner to his side. Colleen Howe, who surely gained a place in her husbands' fans, after being married for her hubby for so long, she became one of the firsts hockey wives and hockey moms. Colleen Howe knew how important the game was for her family and her work on behalf of the sport show she devoted her entire life to the betterment of it.
The matriarch of a remarkable hockey family, passed away at the family's home in Bloomfield Hills, Mich., at the age of 76. Married to the hockey legend for 56 years, Colleen, also known as "Mrs. Hockey," had suffered since 2002 from Pick's Disease, a degenerative neurological disorder that causes severe dementia.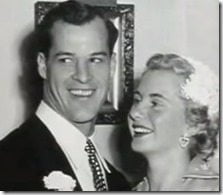 She and her husband, raised two magnificent hockey players, sons Mark and Marty, were their father's teammates on the WHA Houston Aeros and the New England (WHA)/Hartford (NHL) Whalers. Mark would go on to have a long NHL career, playing 16 seasons for the Hartford Whalers, the Philadelphia Flyers, and the Red Wings and was one of the dominant two-way defensemen of the 1980s. He followed his father by being elected to the Hockey Hall of Fame in 2011.
The couple's third son, Murray, is a radiologist in Toledo, Ohio, and only daughter, Cathy, lives in Lubbock, Texas.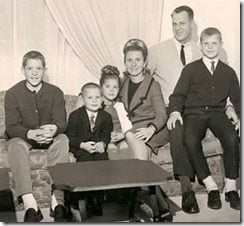 The former Colleen Joffa met Howe while still in their teens at a bowling alley, four years later in 1953 they became husband and wife.
Colleen Howe is well remembered for not being the typical stay at home mom. Her role in her husband's career was pivotal. She managed his business interests, in the process becoming the first female sports agent. It was Colleen who put together the deal that allowed Gordie, at age 45 and two seasons after his NHL retirement, to join sons Mark and Marty with the Houston Aeros of the World Hockey Association.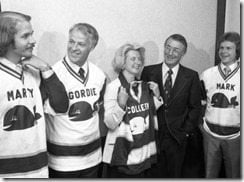 At one point she was negatively critiqued for being too intrusive, Colleen Howe didn't pay attention to the comment and was fierce about protecting her husbands interests. One example of it is that she had his name trademarked, as well as the titles "Mr. Hockey" and "Mrs. Hockey." The mom of four also looked after what was best for her children and was proactive when things didn't suit with her. She helped found the Detroit Junior Red Wings, the first Junior A hockey team in the U.S., and also helped develop the first indoor ice arena in Michigan.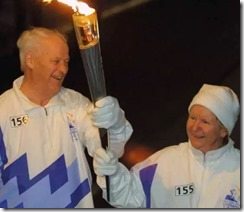 The founder of Power Play International, Colleen was named the Michigan Sportswoman of the Year in 1973. In 2001 she and Gordie received the Wayne Gretzky Award from the United States Hockey Hall of Fame for their contributions to hockey in the U.S.
Aside of hockey she was involved on a number of business projects including, owning a travel company, an Amway marketing company and a management consulting company. She became a life insurance agent and ran for the U.S. Congress when the family lived in Connecticut.
Her death was regretted by The National Hockey League and major hockey personalities, and now, so is her husband's. The couple leave nine grandchildren and at least one great-grandchild.