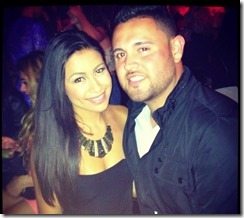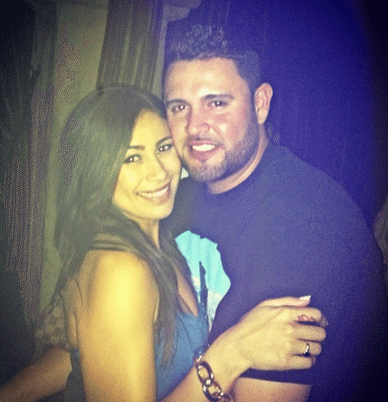 So just who is Ricky Nolasco's girlfriend? Is he single, engaged, married and has a wife or is Ricky Nolasco dating someone? Or is he just not in a relationship right now. We have the answer!
Meet Damyliz Robles-Torres, the latina stunner dating L.A Dodgers pitcher Ricky Nolasco!
Damyliz is a fashion designer, she attended the Academy of Design Tampa and along with friend Samar Mekhail co-founded "Bella Skye" in May 2012; both shared their passion for fashion and created their baby, Bella Skye. They believe that shopping at boutiques doesn't have to break your wallet and should be enjoyable.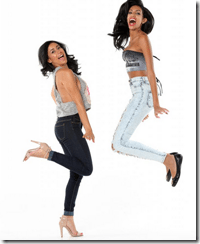 The duo's mission:
to provide unique and exclusive pieces that will captivate the attention of all fashion enthusiasts world-wide. So whether you are the extreme conservative, diva or the funky trendy type, Bella Skye has a piece, that was carefully chosen, to bring out the "Bella" in you.
Damilyz met her Mexican descent boyfriend while he played for the Florida Marlins, team where he has spent most of his pitching career. He travels back and forth since his girl is still living in Miami.
According to records online she also works at Allied Marketing.
Robles who has a nice little body and as a fashion designer has clearly a good taste in clothing clearly knows likes to keep in shape and is also very confident making sure people knows who she is, on instagram she says
Fashion Designer • Business Owner• Mom to 2pups & GF to @rnolasco47 Loving Life "Do small things with Great LOVE"
The fashion designer and business owner posts pictures of her clothing lines all the time and at the same time serves as model for them. The brunet is fluent in Spanish as well as her man so there is more than one way this two love birds can communicate, if you know what I mean.
We are not quite sure how long they have been together but she and her family have been seen attending her boyfriends games so if she is comfortable enough doing that, we are thinking they've known each other for a while. The couple has been together for at least three years or more.
See the couple getting married any time soon? Maybe now that Damyliz's 30-year-old boyfriend is up to pitch and could have a good game might be up for the next step?
Find beautiful Damyliz on Facebook here, instagram here and twitter here.