Deanna Favre
Deanna Favre NFL Brett Favre's Wife Deanna Favre is the beautiful, loving and caring wife of former NFL quarterback Brett Favre. Most of his career, Favre spend it with the Green Bay Packers, but he also played with the Atlanta Falcons the Jets and the Minnesota Vikings.
Brett's wife Deanna Favre was born Deanna Tynes on December 28, 1968 in Gulfport, Mississippi. She is one of the children born to mom Ann, and husband father Kerry Tynes (who adopted Deanna after marrying Ann). She has two siblings, Christie and brother Casey who was killed n an all-terrain vehicle accident on the Favres' Mississippi property on October 6, 2004 at the age of 24.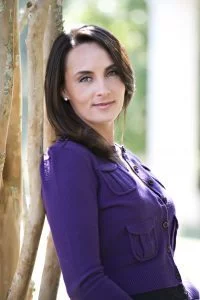 Mrs. Favre met her husband when she was still a little girl in school in Kiln. It was in high school that they started dating. After she graduated from high school in 1986, Deanna attended at Poplarville on a basketball scholarship before she transferred to the University of Southern Mississippi.
Single mother
Deanna did a tremendous job juggling her studies, job and being a single mom to her first child Brittany Nicole born on February 6, 1989. Mrs. Favre graduated in 1994 with a Bachelor's degree in exercise science.
In 1995, she and Brittany moved to Green Bay with Brett, at the time he was battling with his addiction to vicodin. He publicly acknowledged it with Deanna by his side on May 14, 1996.
He also said it was his wife, who helped him overcome the addiction.
Deanna and Brett Favre were married on June 14, 1996, at St. Agnes Catholic Church in Green Bay. Not all was laughter and happiness, his demons began to hunt him once again.
Brett had a drinking problem, he got into rehab once again after Deanna kicked him out of the house and called his agent and told him to pick him up.
Second Rehab and Breleigh
After rehab, Deanna and Brett's marriage became stronger than ever, they even had another child on July 13, 1999, their daughter Breleigh Ann was born.
She was diagnosed with breast cancer in October, 2004; a week after her brother Casey passed away. She made a complete recovery following a lumpectomy and five months of chemotherapy.
Deanna founder of the Deanna Favre Hope Foundation, is the proud grandmother of Parker Brett born April 2, 2010 and A.J born a few years later,born to her daughter Brittany Favre and her husband Alex Mallion.