Meet Debbie Phillips
Debbie Phillips famous husband was MLB player Keith Anthony Phillips, better known as Tony Phillips. Her husband who had an 18-year MLB career, has died at age 56.
Tony Phillips, an infielder and outfielder, died earlier this week. Debbie's husband passed on Wednesday in Arizona and is said to have been unexpected.
Tony attended high school in Georgia where he starred in multiple sports. He played nine of his 18 major league seasons with the A's, and he also spent five years with the Detroit Tigers, two each with the Los Angeles Angels and Chicago White Sox and one year for both the New York Mets and Toronto Blue Jays. He returned to Oakland for his final season in 1999 and was a career .266 hitter with 160 home runs and 819 RBI in 2,161 games.
He is well remembered for his final defensive play in the Oakland Athletics' sweep of the San Francisco Giants during the earthquake-interrupted 1989 World Series.
Described as a remarkable player, Phillips, played mostly second base and outfield, played every position but catcher during his tenure. He earned a World Series ring with the 1989 Oakland Athletics.
He learned the game from the likes of A's veterans Carney Lansford, Dave Stewart, Jose Canseco and Dave Henderson — hard men who expected teammates to have their back and got in their face when that didn't happen.
In 2008, nine years after his career ended, he was invited at spring training with the Mariners as a guest coach, to share his experiences. According to the Seattletimes, every time he'd prepare for a game he'd prepared to go to baseball war, making himself angry at them before every game.
Phillips would do it with the media, which chronicled every misstep, like his arrest for freebasing cocaine in a motel toward the end of his career.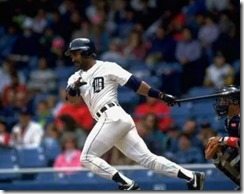 Debra Phillips was born Debra Ann Rittel on Oct 1956. She and Tony Phillips married on March 3, 1990 in Clark, Nevada. The marriage of 26-years produced two children.
The years since Phillips left the game weren't always easy. After almost 2 decades of professional ball, going full speed ahead, and being one of the most despised by opponents in his era, he was forced to get his life in order and refocus on his relationships with his wife, Debbie, and his children.
In 2008 he said he made no apologies for his past drug use. For charging the mound whenever a pitcher threw at him. Or for being one of the most despised by opponents in his era. Debbie's husband insists however, he'd found peace.
Debbie Phillips and her husband lived in nearby Scottsdale, where Tony used to lays loads of golf, shop with his wife and revealed he was unburdened by his past.