Debbie Priefer
Debbie Priefer is the lovely and supportive wife of NFL coach, Mike Priefer. Her 50-year-old husband currently serves as the special teams coach for the Minnesota Vikings. Keep reading to know more about Debbie Priefer.
Debbie Priefer's husband was born, Mike Priefer on August 21, 1966. The Ohio native has close to two decade of pro coaching experience.
Mike began his coaching career in 2002 as the Special Teams Assistant Coach for the Jacksonville Jaguars. He's also served in the same postion for the New york Giants, Kansas City Chiefs and the Denver Broncos.
Mike Priefer enters his 6th year with the Vikings organization as the Special Teams Coordinator. The 15-year NFL coaching veteran has held the same title with the Denver Broncos and Kansas City Chiefs in years past.
Since Priefer joined the Vikings in 2011, Minnesota is tied with the Eagles for the most special teams TDs with 11 (6 KOR, 3 PR and 2 blocked punts) over that 5-year span.
Priefer's special teams units are known for creating big-play opportunities. Since entering the NFL, Priefer has seen his units account for 23 scores (11 KOR, 7 PR, 3 blocked punts, 1 botched fake FG and 1 safety). He has also seen his squads block 23 kicks (9 punts, 9 FGs, 5 PATs) since 2002.
From 1990 to '94, Priefer was a naval officer who flew helicopters that specialized in anti-submarine warfare and search-and-rescue missions with Navy SEALs.
He also married Debbie, although he spent 10 of their first 18 months of marriage serving overseas.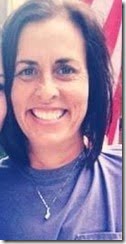 Debbie grewp up in Atlanta, She was raised with three brothers. Her father served as VP at Georgia Pacific. She attended Ridgefield High School and later University of South Carolina.
Debbie Priefer is the proud mother of the couple's four kids: Katie Priefer, Wilson Priefer, Samantha Priefer, Michael Priefer Jr.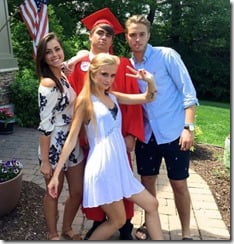 Daughter Samantha Priefer is a student at Auburn University. Son, Michael Priefer is a senior at the University of Wisconsin.
We understand being the wife of a busy coach is not easy. From multiple relocating hassles to raising kids as a single mom. But all our respect for Mrs. Priefer who saw a number of delays in her marriage since her then fiancée was busy overseas.
During his five-year stint as a naval officer from 1990-94, Priefer spent more time on overseas deployment than planning a wedding with wife Debbie.
Try being a future wife and hearing that news. When Priefer would leave for six months at a time. However, she was always supportive of her hubby. She said during an interview:
"I never asked him to take another job because he loved it too much" "He goes full force in whatever he does. I knew one day the military would be over and he would be a coach. But there's a great deal of pride that follows our family because of our experiences in the military."
Wag Debbie Priefer must have been thanking the heaves after her husband was done serving the country and turned to coaching.
You can find her on Facebook here.