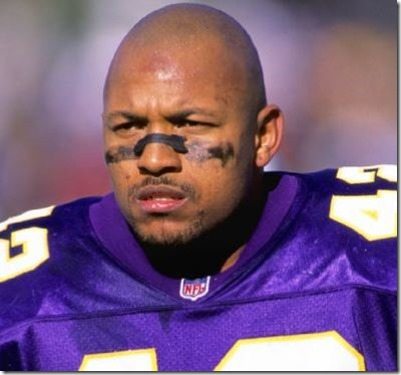 A sad news for the NFL world, former Minnesota Vikings safety Orlando Thomas has died. The 42-year-old former NFL player lost his battle against ALS on Sunday night according to media reports.
His agent confirmed the news telling to the media
"Nobody's ever fought a battle like Orlando fought, with so much dignity — I never saw anything like it," "It's just incredible. He never had a sense of self pity, never felt sorry for himself, he was always worried about everyone else. He was just the most incredible person I've ever been around."
Orlando is survived by his wife and their two children.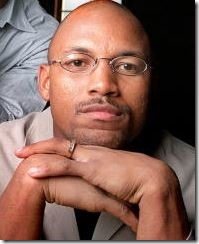 38-year-old Demetra Ansonia met Orlando in Minneapolis, while they both were at a car wash, five months after that first encounter the couple said "I Do." She is also the mother of two children, one from a previous relationship a son named Alexis. She and Thomas became parents of son, Orlando Jr.
Remembering the good ole day, her hubby played safety for seven seasons with the Vikings, a second-round pick out of Louisiana-Lafayette, Thomas emerged as a star during his rookie season. He led the NFL with nine interceptions and made 41 solo tackles despite starting only 11 games, earning an All-Pro berth, he became a fixture in the back of the Vikings secondary.
Back in 2007 we learned her hubby was suffering from the disease, he had been diagnosed only three years into his retirement. After the 2001 campaign and before tuning 30, he decided to retire, in little less than a 100 career games, Thomas had 22 interceptions and 350 solo tackles.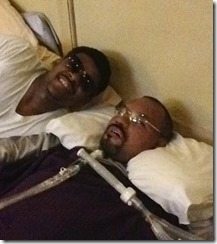 According to an interview by Tim Buckley from back in August, the disease had debilitated him and taken away his motor and communication functions that he was unable to communicate without the help of Demetra.
In a 2007 story in the Star Tribune, Demetra said: "With the love that exists in our family, the kids don't see Orlando like other people see him now. They see their dad. They see someone who loves them. They see someone who smiles when they walk in the room. They see someone who never complains."
In 2008 he became bedridden but he and Demetra developed a way of communicating; even though he wasn't able to speak his mind was as sharp as ever, while Demetra quickly ran through the alphabet, and he would stop her — by raising his eyebrows — on whatever letter he wants and slowly develops sentences.
She said during a 2009 interview
This is a disease that takes, takes, takes,"  "But we've been fortunate to take more from the disease than it's taken from us. It's brought us so much closer as a family. "It forces you to bond in a way that normal families don't get to bond.
Her hubby who once weighted 225-pounds was only 70 pounds at the time if his death. We can only imagine what a disease like this can do to a family, Demetra should be proud of herself for being there for her hubby as much as she could. We are sure she did a great job. She is a registered nurse, she grew up in Minneapolis, graduating from Minneapolis North.
We send her, their children and the rest of the family our deepest condolences.