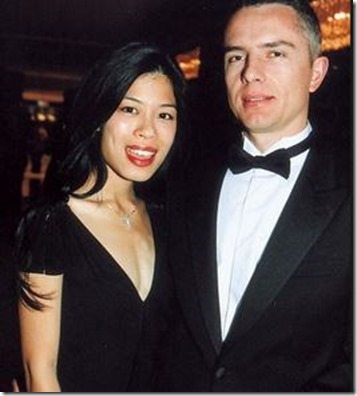 Lionel Catalan's girlfriend, Vanessa Mae has been banned from skiing! According to reports, An International Ski Federation (FIS) hearing panel found "violations" in the Thailand skier's results at an event in Slovenia.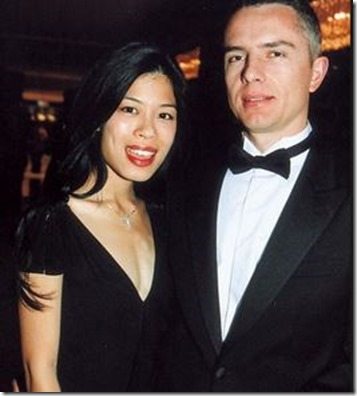 His girlfriend, who is a British citizen, qualified days before the deadline after competing in the races in January. A statement was released by The FIS saying: "The hearing panel found to its comfortable satisfaction that the results of the four ladies' giant slalom races that took place on 18 and 19 January at Krvavec were manipulated."
Catalan and the former child prodigy have been together for years, he is ten-years her senior and is in the wine industry. His girlfriend has been skiing since age four, and competing in the Olympics had been a dream of her for the past 20-years. She is better known for her music career as a violinist, making her international professional musical debut at the age of 10 in 1988. Three years later she released her first album.
Vanessa has amassed worldwide record sales in excess of 10 million. But her personal life has been more of the interest of the tabloids; her parents divorced when she was only four and went on to live with her mother and stepfather, her talent brought her success but also lead her her to be disowned by both of her parents.
While her birth father, English hotelier Vorapong Vanakorn, publicly criticized and disowned her in the early stages of her career, she had a a fallout with her mother, Pamela Soei Luang Ta, in 2000 when Mae decided to drop her as her manager.
In 2009 Vanessa took part in a science experiment for a television programme entitled The Making of Me, which examined the nature/nurture debate. When Pamela-Mae was asked to be involved, she sent a terse email saying: "I was a mother for 21 years. That part of my life is now over. My daughter is almost 30 now."
During an interview the following year, she was asked about it; "It was a pretty heartless thing to hear. I mean, when do you stop being a mother?"
The question still hangs in the air, and clearly, it has affected her own attitude to marriage and motherhood. She says about her relationship "Lionel thinks it will sound rather silly to still be calling me his girlfriend when he is 60, but I tell him it will keep us young. As for children… it is such a big responsibility.
Catalan was born in France, the wine expert and Mae have been living together for about 14-years but the Frenchman should not expect to be getting married any time soon. The couple does own a Chihuahua dog, named Max.
Lionel, also described as a merchant, met Mae while on a skiing holiday in Val d'Isere, she has described it as "an instant attraction."
During early stages of the relationship, she confessed to be utterly in loved with him saying,
he's very calm and stable, which is great for me and my busy, frenetic life. He doesn't say, "Do this!" or, "You're really fat." He's just cool. I'm in love with him, he's the first person I've really cared for, in terms of loving.
What do you think Lionel's opinion about Mae's banned is?
They reside in Kensington, London.