Kesha Bush
Kesha Bush is the proud mother of college football player, Devin Bush –currently a student/athlete at the University of Michigan.
Kesha and husband Devin Bush, welcomed Devin Bush Jr. on July 18, 1998. He followed into his father's footsteps since Devin Bush Sr. played at the safety position in the NFL for a number of seasons and also played at Florida State and won Super Bowl XXXIV with St. Louis Rams.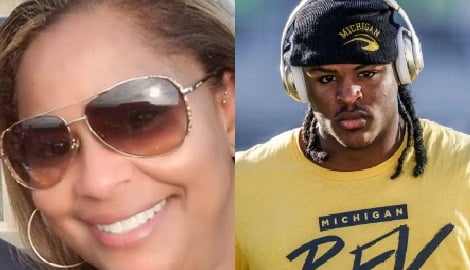 Kesha Bush and her husband are also the parents to Devin's two sisters, Deja who plays softball at Florida State; and also to Jazmin Bush.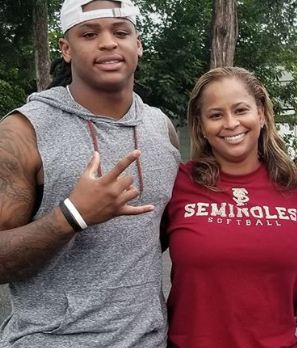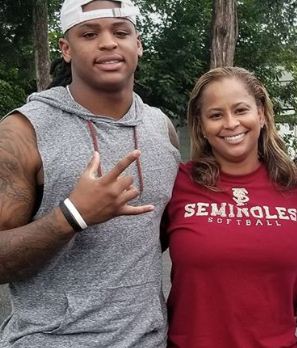 Kesha's son was recently fined, according to reports –Bush was reprimanded for using his cleats to kick up chunks of grass from the Spartan logo at midfield. Is safe to say however, that Devin can always count with the support of his family.
Devin previously player football while attending Charles W. Flanagan High School. He helped guide Flanagan HS to the FHSAA Class 8A state championship in 2015. He enrolled at the University of Michigan in 2016 –since appearing in all 13-games as a freshman. Fast forward to present times, he is the Wolverines linebacker and known for being one of the hardest hitting players on the team.
Kesha Bush was born October 9, 1973. The proud mom of three went to New World School of the Arts. She also studied at Florida State University, College of Nursing and is a graduate from Burton Green School.
She lives in Miramar, FL; and previously lived in Davie, FL, Fort Lauderdale, FL and Saint Charles, MO. Sometimes Kesha goes by various nicknames including Kesha R King and Kesha Rotasha Bush.
Kesha has always been a supportive mother and judging from her social media she is the number one fan of Devin Bush Jr.
Find Kesha Bush on Instagram here.