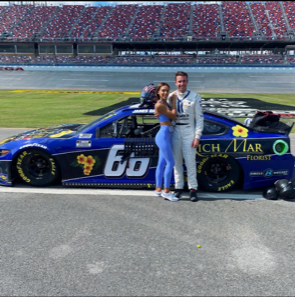 Meet pretty Selina Ballard; this gorgeous lady is the girlfriend of race car driver James Davison. He is the talented Australian racing driver who has competed in the Victorian Formula Ford, Formula BMW USA, Champ Car Atlantic, Star Mazda Championship, Firestone Indy Light, and Grand-Am Series. In October 2022, after one year away from NASCAR, James drove the No. 18 Rich Mar Florist Toyota Supra at the Charlotte Motor Speedway ROVAL for Joe Gibbs Racing, where he finished fourth.
"Joe Gibbs Racing, they're the best organization that I've been privileged to be a part of, and I needed to make the most of today," Davison admitted. "It was my first day back in a stock car in a year. I was rusty, to be honest. I was learning a lot. It probably took me at least half to two-thirds of the race to get where I needed to be.

"The team obviously gave me a good car. We made the most of the restarts, made a couple of mistakes here and that's to be expected. Just got to thank our sponsors Rich Mar, everyone that made this possible."
James Davison comes from a long line of race car drivers; for starters, Lex Davidson, his grandfather, was a four-time Australian Grand Prix winner, his father, Jon competed in the Formula 500, so did his uncle Richard; two of his cousins, Will and Alex Davidson are V8 drivers.
His grandmother Diana Davidson was also a race car driver. His parents divorced, and his mom then married Tony Gaze, a WWII Spit Fighter ace and founder of motor racing at Goodwood and Australia's first Formula 1 driver.
On February 20, 1965, his grandfather, Lex Davison, died after he suffered a heart attack during practice for the 1965 International 100 at Sandown International Raceway, causing him to crash through a horse railing fence. He was 42.
Now Let's get to know James Davison's girlfriend, Selina Ballard, who is, in addition, the pretty momma of James' adorable daughter Fisichella.
Fabwags got the chance to talk to Selina, and she shared her and James' love story.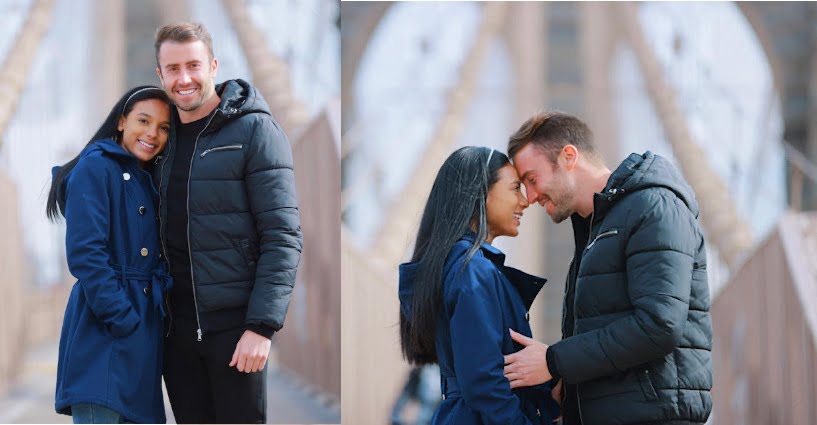 I'm from Seattle, WA. Lived there from 2012-2019. We started talking to each other through social media in April of 2019 while I was finishing up my season at USASF WORLDS; 11,000 athletes, 500 teams, and 30 countries compete in this competition yearly. with BellevueIOC6 ( college competitive level 6 team ). My team ended up placing 4th in US and 7th in the world. We didn't officially meet each other until August 2019.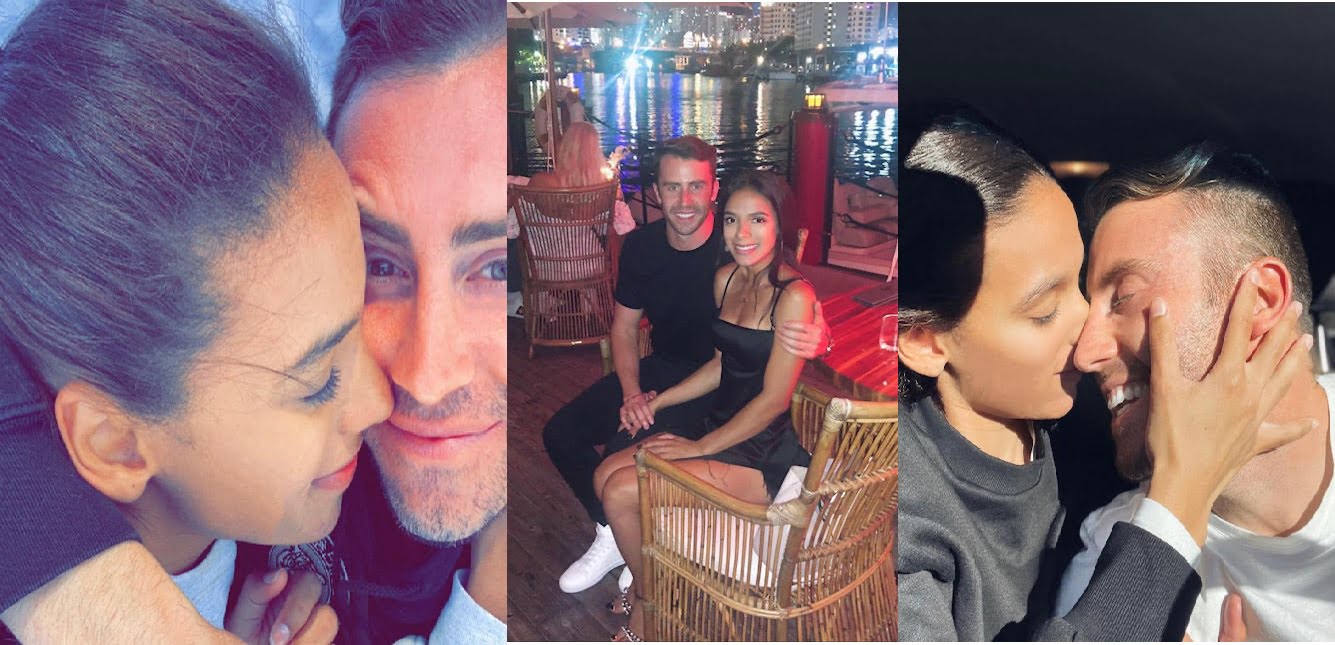 I was in Miami for a couple of days for a girl's road trip with my best friend. Our first date was at a place called Tacology in Brickell. The date went well; we ended up seeing each other again the next day and the morning before leaving town. After that, we stayed in constant contact with each other.

We ended up seeing each other more and more after I moved down to Florida in October 2019. COVID19 Quarantine made a significant impact on our relationship, bonding us closer together. I only intended to stay in Miami for two weeks and ended up getting a call from my Property Management job at the time about transferring to a location in Miami.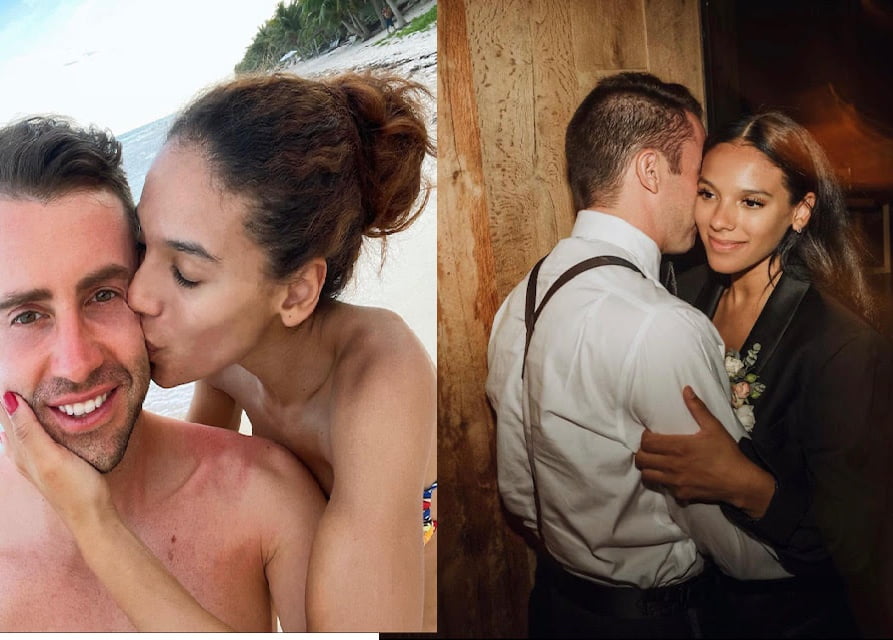 I got my own place within a couple of weeks in Edgewater, Miami, in May 2020. James and I stayed constantly seen each other on a weekly bases for a little over a year. He was traveling and working, and so was I.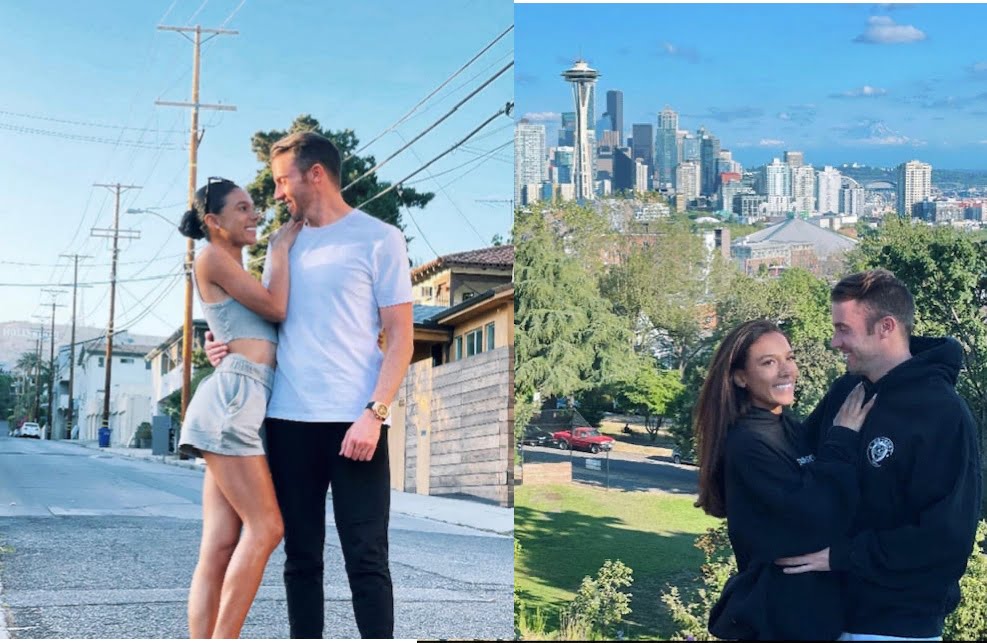 We didn't start to get serious until we went on our first big adventure together to Seattle, WA, in November 2020. Little did we know that trip was the first of many great adventurist trips together. We've been to many great and sometimes not so great together, and somehow we always have so much fun.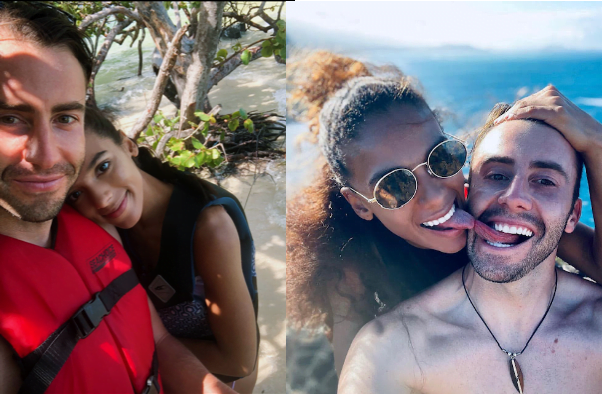 We have been living together in Miami for a little over a year. It seemed like the more trips we went on, the closer we got, and then we started having so much fun that we thought, what if there were three of us on our adventures instead of just the two of us? So we started trying.. little did we know it would take a year.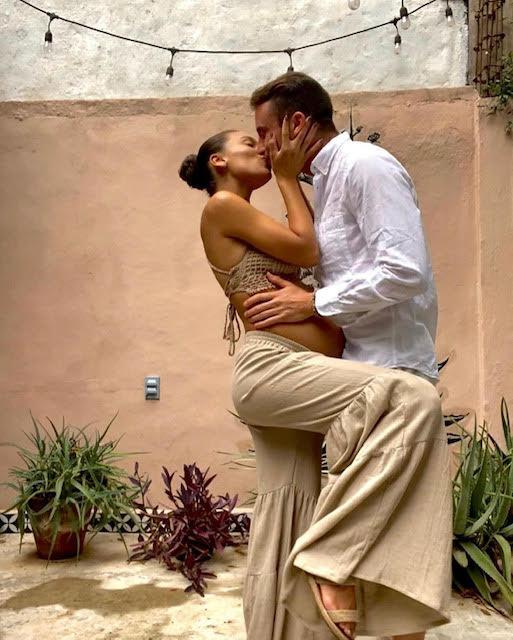 I finally got pregnant in Dec 2021, and then on Christmas day, I had an early miscarriage. We were both devastated and heartbroken by the loss because we were so excited. I ended up getting pregnant again in January 2022. And fast forward to October 30th, 2022, our daughter, Fisichella Macy Davison, was born.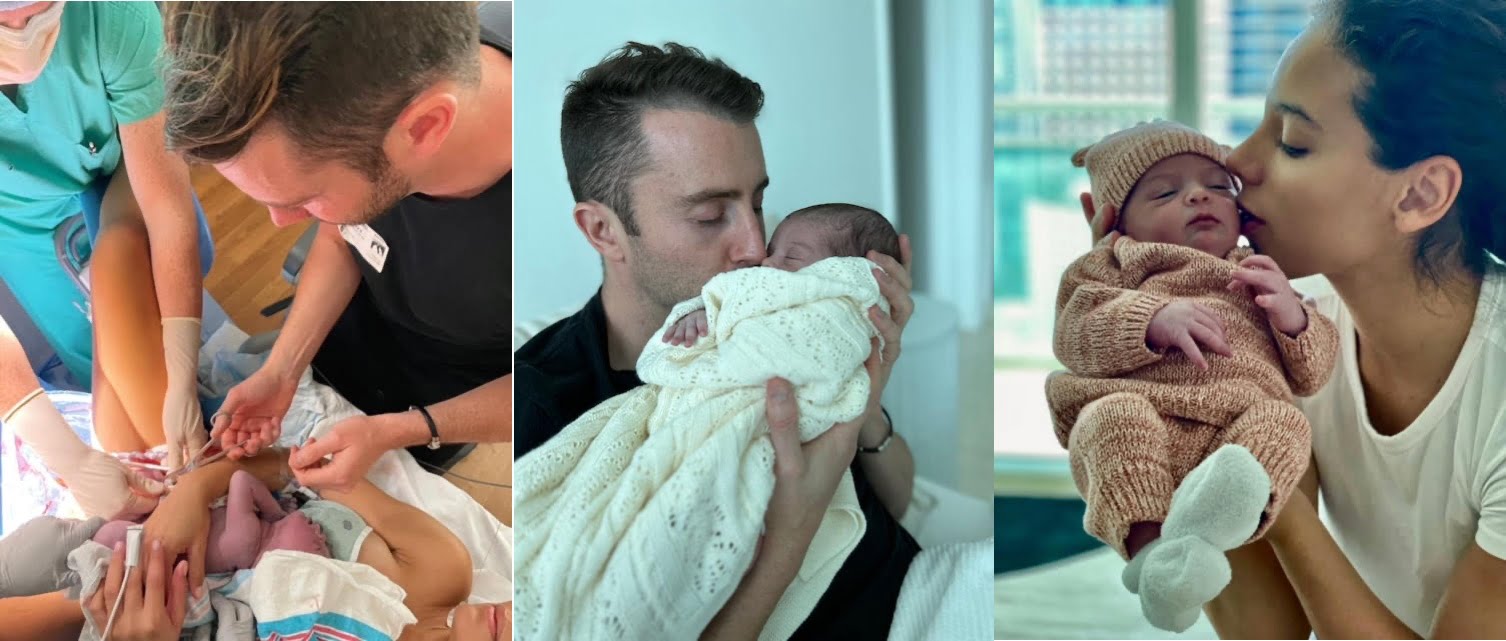 Pregnancy and labor and delivery had to be the hardest thing I've ever had to go through. I completed my pregnancy, luckily with no complications. And recovery has been easier than expected. I'm currently super sleep deprived…24/7 is focused on this little human I barely have enough time to eat and go to the bathroom. She is glued to my side. I never knew how much you get back in return that makes it all worth it until becoming a mother. Sweet Sweet Motherhood!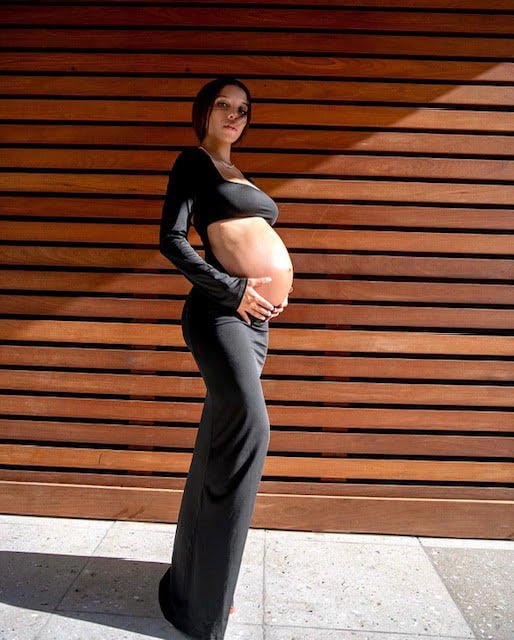 I honestly couldn't have done it without my co-creator/ life partner being so attentive, supportive, and loving during labor and delivery, and he continues through postpartum. We are overjoyed and super excited to show our daughter the world. We plan to start our first family adventure with baby Fisi this Christmas.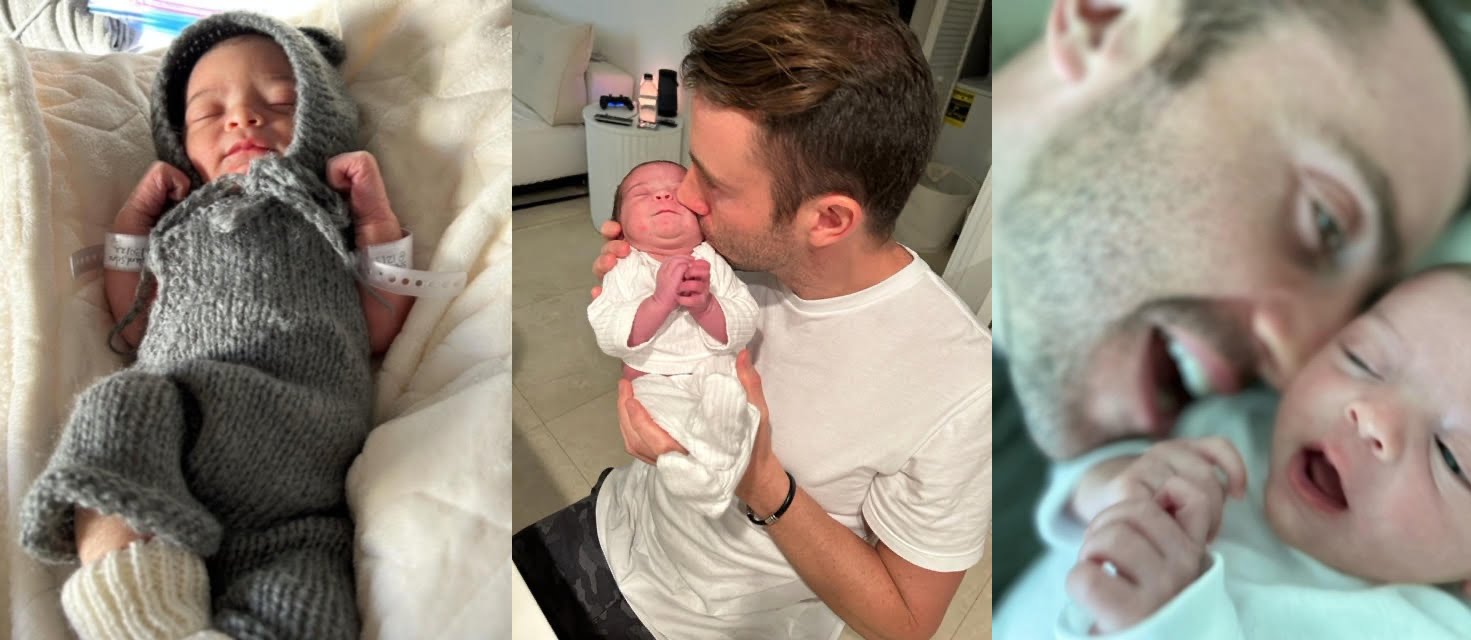 Selina Ballard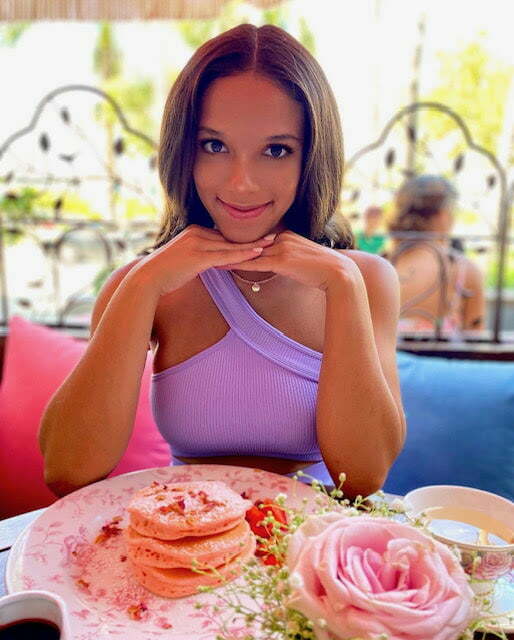 Selina Ballard was born In Zachary, Louisiana, on August 25th,1999; she is one of four children born to Mr. Brian Ballard and Mrs. Felicia Ballard.
Her dad, Frank Ballard, works for a roofing company in Zackary, LA; he previously worked as an engineer with Boeing and Microsoft. Momma Felicia Ballard was in the property management business for over 15 years before switching to the full-time owner of Pink Zebra Cheer (a Youth Cheerleading Organization ). Felicia currently has transferred her gym from Edmonds, WA, to Zackary, LA.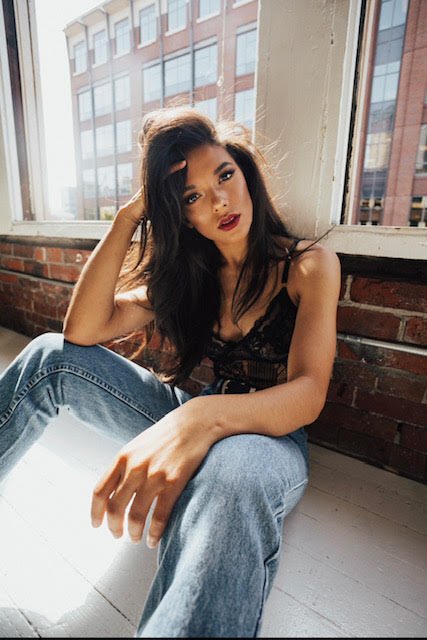 Cheerleading runs in her family; Selina's grandmother and mother were cheerleaders.
My grandmother and my mother and myself have been cheerleaders as I will continue the line of cheerleading with my daughter.

I worked as a head cheer coach for her company for 9 years before independently moving back to Florida in 2019. I taught girls and boys ages 3-16 not just athletic skills but, life skills ( leadership, teamwork, organization, discipline ) with a very safe and healthy structured environment.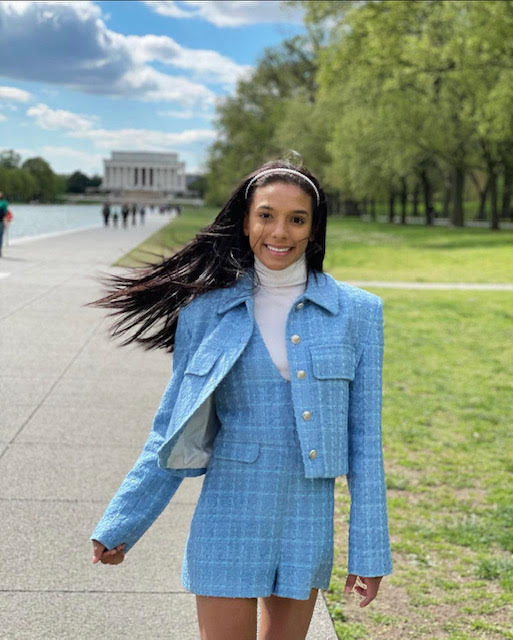 Selina graduated in 2017, from Edmonds Wood-Way High School in Edmonds, Washington. She cheered in grade school, college, and later on for Cheer Miami. She worked in Property Management from 2018 to 2020. Then in January 2021, she quit her 9-5 job to be a full-time social media influencer/ nomad.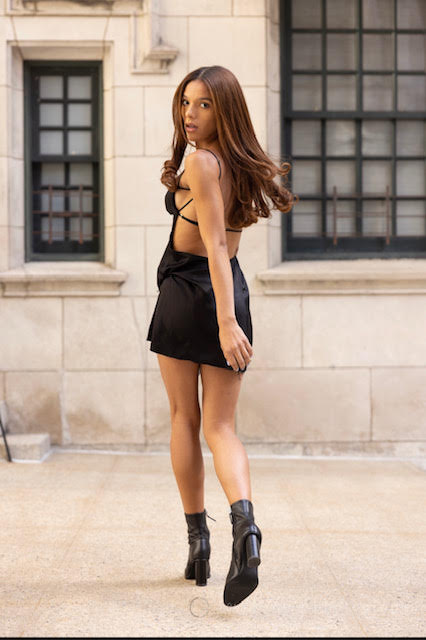 She has also worked with multiple travel, clothing, skincare, and cosmetic procedure companies to help pay for her nursing and phlebotomy school tuition in Miami and all traveling adventures.