Donetris Scarbrough
Donetris Scarbrough is the beautiful and incredible mother of Bo Scarbrough. He is the football running back  for the Alabama Crimson Tide at the University of Alabama.
Maybe you'll wondering what about Bo Scarbrough's girlfriend? Well, it seems like at the moment he ain't got any. But there is one special gal in Bo's heart, that is his momma!!
Donetris Scarbrough's son,  first attended at Tuscaloosa County High School in Northport, Alabama, second  school was Northridge High School in Tuscaloosa, Alabama, and subsequently at the IMG Academy in Bradenton, Florida. He committed to Alabama,  over offers from UCLA, Auburn, Arkansas, Notre Dame, Clemson, Florida, Florida State, Georgia, Michigan, and Mississippi State.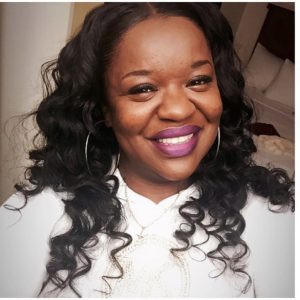 Furthermore, Donetris raised Bo as a single parent; even thought Bo's keeps connected to his father; is his gorgeous momma, who he gives all the credit for the man and athlete he is today.
"She tries to help me the best way she can," he said. "I don't put too much pressure on my mom because I know she's a single parent."
Mrs. Scarbrough was born Donetris Michelle Scarbrough in January, 1977