Rachel Fehr
Meet Rachel Fehr; wife of Canadian NHL player Eric Fehr, the 6'4″ right wing player for the San Jose Sharks. Prior to joining the Sharks in February 2018, he played with the Toronto Maple Leafs, Pittsburgh Penguins, Winnipeg Jets, and the Washington Capitals.
He started his career with the Washington Capitals when they drafted him 18th overall in the 2003 NHL Draft.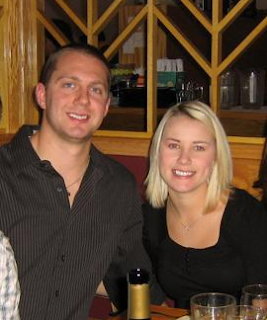 In addition to hockey, Eric is a book author, his anti-bullying children's book titled, The Bulliest Dozer released in 2014.
In addition to the NHL, Fehr played with several AHL and WHL teams and the  Canadian Westen U17 team in 2001.
Eric and his pretty wife Rachel both 32, have been married for nearly 8 years; they have two beautiful children; daughter Elle and son Benjamin Stanley born in December 2016