Erika Harrison
Erika Harrison is the lovely wife of Super Bowl-winning safety turned NFL analyst, Rodney Harrison. Erika's hubby had to apologize after the former NFL player made comments criticizing Colin Kaepernick' stance to sit during the national anthem.
Harrison suggested Colin isn't even black. Even if that is true, Erika's hubby is used to shine.
Harrison was born in Chicago, IL, in 1972 where he was raised by a single mother, Barbara. He was also an all-conference selection in football, basketball and track while attending Marian Catholic High School.
He had a 15-year-career in which he made three Pro Bowl appearances and won two Super Bowls. Harrison played nine seasons with the San Diego Chargers and later played with the Patriots from 2003-08.
He has drawn significant critical acclaim for his blunt, hard-hitting style.
After his retirement Harrison began working with NBC Sports. His first gig came as part of the network's Super Bowl XLIII pre-game coverage.
The three-time All-Pro and two-time Super Bowl champion, joined NBC's Emmy Award-nominated studio show Football Night in America as an analyst in 2009.
In addition to his role on Football Night in America, Harrison served as a studio analyst for NBC's Super Bowl XLIX Pregame Show, his third Super Bowl broadcast assignment for NBC.
He also hosts Safety Blitz with Rodney Harrison & Dan Schwartzman, a two-hour weekend NFL talk show for NBC Sports Radio, and frequently appears on NBCSN's Pro Football Talk.
Erika's man is also big on giving back. In 1999, Harrison established the "Hard Hitters" Foundation to improve the quality of life and training for disadvantaged children.
Erika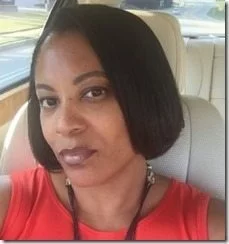 First thing that you need to know is that together, the couple has four children, including: Christian Harrison, Rodney Harrison Jr., Mikala Harrison. Erika Harrison gave birth to son, Christian on February 6, 2004.
The couple met while attending Western Illinois University. To summarize, they are married and have four kids.
For sure, the wife and mom of four is happier now, having her with husband behind a desk instead of getting flipped in the air during a game.
Erika Harrison, has kept loyal to her hubby, by now she knows the ups and downs of being an NFL wag. Now, that she isn't a wag anymore, she keeps active on social media always ready to tweet or retweet at her man.
You can check out Erika Harrison on Twitter here.