Jacqui Hoyle Kruger
Jacqui Hoyle Kruger is the loving and insanely hot wife of NFL player Paul Kruger, the linebacker with the New Orleans Saints. Prior to join the Saints, Paul played with the Cleveland Brown, the Baltimore Ravens as well as played college football at the University of Utah Utes. But we are not going to check his story, because we are all about the Wags. With this intention, we've had prepared an interesting biography about Paul's wife Jacqui.
Paul Kruger
Jacqui NFL stud was born on February 15, 1986 in Rexburg, Idaho. Kruger graduated from Timpanogos High School in Utah and attended at the University of Utah Utes., where he joined the Utah Utes football team.
Kruger was selected by the Baltimore Ravens in the second round, 57th overall pick in the 2009 NFL Draft. He made his debut on November 29, 2009 against the Pittsburgh Steelers. He was part of the roster team that won the Super Bowl XLVII.
Paul signed a five-year $40M contract with the Cleveland Browns on March 12, 2013. He started in started all 16 games in 2013, with 4.5 recorded sacks, and 47 total tackles.
The following season played in all 16 games and started in 15. He recorded 11 sacks, 11 assists and 16 solo tackles. On August 29, 2016, he was released by the Cleveland Browns.
On August 31, it was reported Paul Kruger and the New Orleans Saints were in negotiations for a new contract. Therefore a new WAG is coming to New Orleans!
Jacqui Kruger's Bio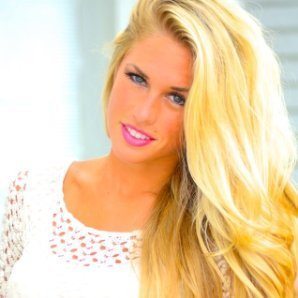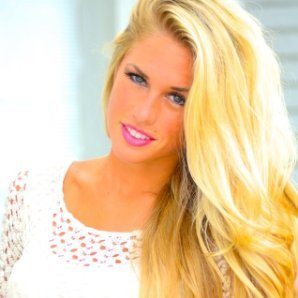 Jacqui was born Jacqueline Leanna Hoyle on January 15, 1991 in Cleveland. Attended Kenston High School, where she played on the volleyball team. Jacqui graduated from high school in 2009.
Mrs. Kruger was a graduate of the University of Kentucky with a Bachelor of Arts in Communication and Information in 2013. Born with a face and body like hers, modeling came natural. She has been in the campaigns for several clothing lines and appeared in Mike Archer's music video for Slow It Down With Me.
Besides modeling Jacqui Hoyle Kruger worked as a sales representative for Zip Jet, and was an interview Correspondent for Vaughts views.
In 2013, was an intern with WLKY Channel 32 and KentuckyOne Health. The following year worked as a sales representative for Bluegrass oxygen and is currently territory manager at DJO global.
Jacqui and Paul Kruger met at the 2014 Kentucky Derby. Became engaged in February, 2015,  got married on July 18, 2015 in Salt Lake City, Utah. They happy couple run their blog, 2krugers.com.