Check out Udonis Haslem's gorgeous girlfriend and  soon to be wife and mother of his gorgeous children, the one and only Faith Rein one of the many beautiful WAGs at this 2013 NBA Playoffs who will for sure fulfill your expectations on what a sports wags is all about!!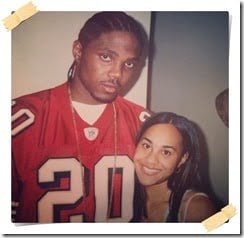 32-year-old Haslem from Miami has been  madly in love with his college sweetheart Faith Rein ever since he set eyes on her when  they went to college at University of Florida in Gainesville, FL where she graduated with a major in business in 2003.
where Ms. Rein was a star track athlete and Udonis left his mark in the basketball court. Before heading to college, 32-year-old Faith D. Rein was a star student at Centerville High School class of 1999.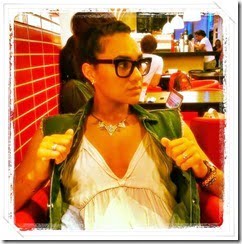 Faith Rein was born Faith Davida Adjowa Rein on April 7, 1981 in Fairfax, Virginia to her loving momma Gloria a Temple University graduate and Richard Rein. Faith older siblings are her big bro Gabe,  37,  who is Manager CRM Systems at NBA and sister Shanelle, 41, who is an editor at People Magazine and former staff writer at StyleWatch.
This beautiful fashionista is the owner  and editor in chief of StyleUncut.com,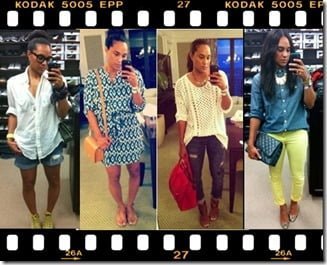 she keep her ricking body in perfectly good shape with yoga.
Faith Rein and our boy Udonis are the proud parents of their three amazing and beautiful children Kedonis, Josiah and Elijah.
Haslen and his stunning girlfriend got engaged last year. They immortalized the moment by the talented photog April Belle who took the most amazing pictures of the love birds and Faith's new bling!!
You can send your love to Faith Rein via Twitter here