Faith Suggs
Faith Suggs is the pretty girlfriend of Brice Johnson the basketball player for North Carolina who previously played at Edisto High School; but Johnson is not the only star athlete, his GF Faith is also a basketball player and a fine good one!
Faith Sugg's boyfriend Jonathan Brice Johnson was born on June 27, 1994 in Orangeburg, South Carolina to parents Renee and Edisto coach Herman Johnson. Brice the recipient of the Gatorade South Carolina Boys Basketball Player of the Year honors his junior and senior year at Edisto High where he was a two-time state champion in the high jump. Brice is majoring in exercise and sport science in the sport administration program, he became the second North Carolina player in its history to score at least 39 points and grab 23 rebounds in a single game.
As we previously told you Brice Johnson's girlfriend is the lovely Faith Suggs.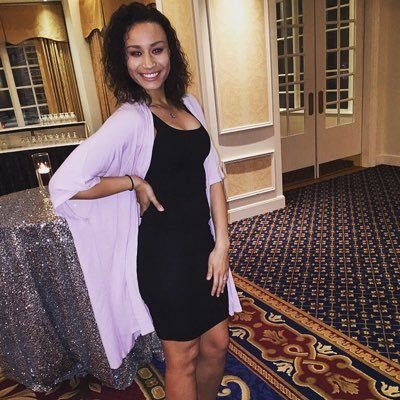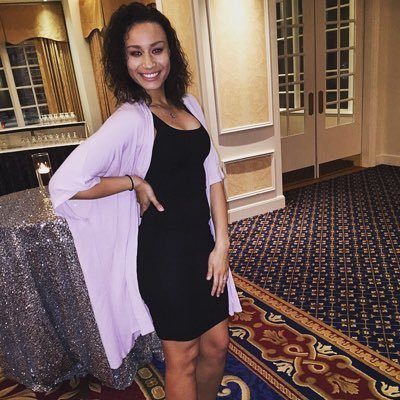 Faith was born Faith Brianne Suggs on February 3, 1993 in Palos Heights, Illinois; she is one of two children born to Susan Hoster Suggs and Shafer Suggs. Faith lost her beautiful mother Susan to skin cancer when she was 14, Mrs. Suggs was 44 when she died on October 9, 2011 when Faith was 13, her younger brother Devyn was 10 at the time.
Her father Shafer Suggs a former basketball and football player until his retirement in 1993 was selected with the 32nd overall in the 1976 NFL Draft by the New York Jets, he also played with the Cincinnati Bengals in 1980 and also played in the USFL and the Canadian Football League.
6'1″ Faith Suggs attended at Homewood-Flossmoor High School where she became a star basketball player, as a senior and captain she averaged 16.2 points, 7.2 rebounds and 4.2 assists; Ms. Suggs was a four-time First Team All-Conference and three-time Chicago Sun-Times All-Area selection and 2015 All-State and IBCA First Team All-State.
Faith earned the Esmark All-American in July of 2014 for outstanding athletic, educational and community service achievements, she also was selected to the Homewood Flossmoor Athletic Council in 2014-15 and was named to the honor roll at Plainfield East H.S. as a freshman and sophomore.
Faith Suggs is currently a freshman at Duke University, you can follow her on Twitter here