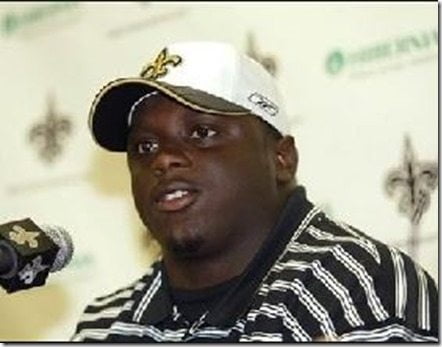 Do you remember Charles Grant? He is a 2002 1st round NFL draft pick who won a Super Bowl with the New Orleans Saints in 2009. Now that we got that out of the way, Grant who is now 36 and coaches college football is in the middle of a police investigation after a video allegedly show him body-slamming someone in a school gym! TMZ reports.
It is believed Grant, –who works as a coach at Bowie State University in Maryland –could be even body-slamming a student!
Grant was born on September 3, 1978 in Colquitt, Georgia. After attending Hargrave Military Academy, Grant studied at the University of Georgia where he played collegiate football.
On March 5, 2010, Grant was released by the Saints. In July of the same year, he agreed to a two-year contract with the Miami Dolphins only to be released on September 5, 2010. Sixteen days later, he was signed by the United Football League's Omaha Nighthawks. On October 5, 2010, he was signed by the NFL's Chicago Bears but was released 14 days later.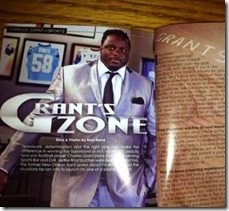 According to his Twitter account, he is the owner of GRANTS BAR & GRILL, he says on the social media platform
sb champ 9 yr.nfl vet trust no one but god and my kids.
On a blogger profile he says about himself
I'M A GOD FEARING,LOVABLE INDIVIDUAL THAT'S SPEAK THE TRUTH IN EVERYTHING I SAY, SO IF YOU ASK A QUESTION DON'T BE Afraid of the answer…
The former NFL linebacker enjoys movies, traveling, exploring new business ventures; his favorite music is slow R&B and his favorite movies include "Color Purple" and "The Goonies."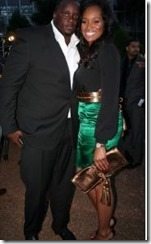 In 2011 the former N.O. Saints and Chicago Bears player appeared as Marlo's newcomer man on an episode of RHOA, that year he was also arrested in Colquitt, GA on felony charges of writing bad checks! Soon after Marlo confirmed they were no longer together. He was rumored to have a romantic link with Marlo's co-star Nene Leakes but that was quickly dismissed by Nene herself.
We can't confirm whether he is dating or if by now he is happily married but he sure could use some support right now.
On a more positive note, last year, the NFL vet turned business owner, along with Copperas Cove based Children's Resale store Babies N Things have once again partnered to provide holiday food baskets to several families in the local community.
Find him on Facebook here.