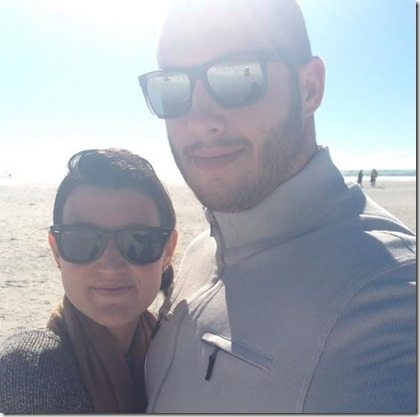 Meet pretty Denise Werner, she is the wife of German NFL player Bjorn Werner. Denise's hubby is plays for the Indianapolis Colts. How did a German born player ends up in Indianapolis? The 24-year-old actually played college football for Florida State.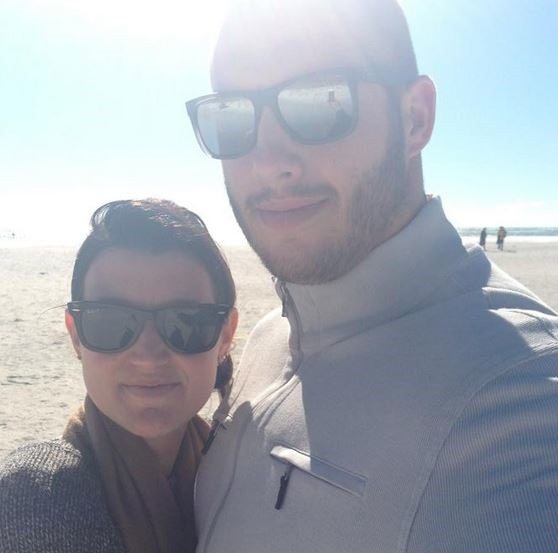 Denise and her hubby have an interesting story for the grandchildren; he was a sophomore high school exchange student from Germany attending Salisbury School in Connecticut and although he was doing just great he moved back home to Berlin only to return some time later. He retuned for his senior season and went off to FSU. Was there any other reason to come back?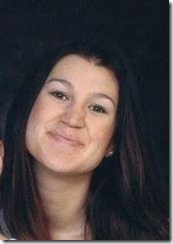 Believe it or not the couple has been married for a few years now! According to a report from 2013 which said they had been married for three years, we assume and if our math is correct, they tied the knot in 2010, meaning Bjorn was only 20-year-old at the time.
Before her man got drafted she had it rough, according to an interview her hubby revealed he and his young bride lived in a house with "a few other players" he described her as the "house mom" yelling at people if they didn't clean up! At the time, Denise was a going to junior college in Tallahassee.
But after her hubby was selected by the Colts in the first round (24th Overall) of the 2013 NFL Draft, we hope Denise doesn't have to share a house anymore.
One of Denise' hobbies is drawing, below a sneak peak of her work, or what she calls "one of her hidden talents."
According to her Facebook she is currently studying Sociology at Indiana University-Purdue University Indianapolis (IUPUI). The couple doesn't have any children yet, but you know they are still very young.
You can find her on Facebook here.