Georgia Pirkle
Georgia Pirkle is the loving and supportive girlfriend of NFL player, Malcolm Mitchell. Her NFL stud is currently a wide receiver with the New England Patriots. Want to know more about Mitchell's gal? You are in the right place!
The first thing you need to know is that Georgia's boyfriend was born Malcolm Jarod Mitchell July 20, 1993. The Georgia native attended and graduated from Valdosta High School in Valdosta, Georgia –where he set a Valdosta HS single season reception record in 2010 with 77 catches for 1,419 yards and 7 TDs.
Subsequently, went on to play college football at the University of Georgia, where he received numerous character awards including the Community Service Award. Malcolm a Communication Studies major, missed most of the 2013 season with a bad knee but was named UGA Comeback Player of the Year in 2014.
He played in 47 games with 35 starts over five years at Georgia and finished third in school history with 174 receptions for 2,351 yards and 16 touchdowns.
He was picked by the New England Patriots in the fourth round of the 2016 NFL Draft.
Mitchell is currently in his first NFL season but could probably be more famous than other NFL rookies, though is not exactly for his talent in the field.
Lovely Georgia
The 23-year-old published his own children's book called The Magician's Hat in 2016. His pretty girlfriend Georgia Pirkle was nice enough to help him out with his book. Georgia said:
I worked with the team editing and brainstorming, but more than that I enjoyed my role in meetings pushing for Malcolm's visions to help the book come to life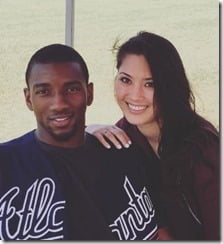 According to her LinkedIn, Georgia Pirkle holds a Bachelor of Science (BS), Consumer Foods and Dietetics from the University of Georgia. Georgia who hails from the state with the same name has a brother named Sean Pirkle.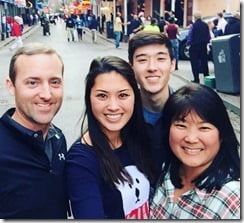 Miss Pirkle is a senior sales exec at Medical Diagnostic Laboratories, L.L.C. (MDL). Prior to joining MDL, she was an intern at the University of Georgia Sports Nutrition Department. Georgia Pirkle is food allergen, managers and HIPAA certified.
Judging by her Instagram photos, Georgia is super tight with her family. That could mean she might have a hard time moving to another state, say Boston perhaps?