Meet lovely Ellen Gijsel, the girlfriend of professional road bicycle racer, Greg van Avermaet! Her 30-year-old boyfriend –who currently rides for UCI ProTeam BMC Racing Team –just won stage 13th in the Tour de France!
Greg won the 198.5km 13th stage from Muret to Rodez at the end of a tough 600m climb to the finish.
Van Avermaet is a third generation cyclist whose father and grandfather raced as professionals. He is a consistent classic finisher who has yet to land one of cycling's monuments.
Earlier this year Avermaet made headlines but not for his achievements, the athlete was under the spotlight for his connections with Dr Chris Mertens, who is under investigation for providing ozone treatment to athletes. Cycling Weekly reported Avermaet had a hearing before Belgian Cycling Federation. He said at the time:
"I'm innocent,"  "I am a clean and pure rider. I haven't done anything that was not allowed so I'm not worried."

"I was a patient with Doctor Mertens," he also told the media. "I'm going to explain myself to the federation, why I was there. I don't have anything to blame myself for. I'm going to give my explanation and then all will be behind me."
Ellen and her man are both Belgium nationals. According to her Facebook profile, Ellen grew up in Stoumont and currently shares a home with Greg in Grembergen, Oost-Vlaanderen, Belgium.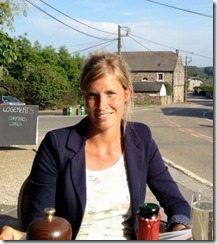 Ellen has been spotted a couple of times next to Greg attending events together. It is definitely an exciting time for the couple who will soon become a family of three! According to local papers, Ellen is currently pregnant and could go into labor any moment now.
Childbirth is calculated for July 26, the day of the final stage to Paris; Avermaet told media reporters:
I had my girlfriend suggested to skip the Tour, but she said that I'd better. Otherwise you will not be at ease. She wants me also prefer after the birth at home than before.'
Congratulations to the mom and dad-to-be! Find Ellen on Facebook here.