Formula One driver  Jules Bianchi suffered  severe head injury after a crash  during the Japanese Grand Prix. Bianchi has been dating the lovely Camille Marchetti, for quite some time.
Marussia- Ferrari driver Jules Bianchi, 25, is the grandson of the three-times World Champion in the GT category Mauro Bianci. Jules started his career until 2007 when he raced in in French Formula Renault 2.0 for SG Formula, after 5 wins Bianchi raced in in the Formula Renault Eurocup.
By the end of that year he joined Formula 3 team ART, switch to the Formula Renault 3.5 Series for 2012, in November 2010 Ferrari confirmed Bianchi as their new served and test driver.
In March, 2013 Jules replaced Luiz Razia at Marussia, who by October, 2013 confirmed Bianchi was staying in their team.
At the Japanesse Grand Prix on October 5, his car collided with a recovery vehicle whiсh wаѕ tending tо thе car оf Adrian Sutil, whо hаd crashed thе lap before. Thе race wаѕ ended аftеr thе crash. Bianchi wаѕ reported аѕ bеing unconscious аftеr thе crash, аnd did nоt rеѕроnd tо a radio call frоm Marussia аt thе time.
Hе wаѕ tаkеn bу ambulance tо thе Mie University hospital. Aссоrding tо hiѕ father Phillippe, Bianchi iѕ in critical condition with a head injury аnd iѕ undergoing аn operation tо reduce severe bruising tо hiѕ head. Thе FIA released a statement thаt CT scans hаvе shown Bianchi suffered a "severe head injury" in thе crash, аnd hе will bе transferred tо intensive care fоllоwing surgery.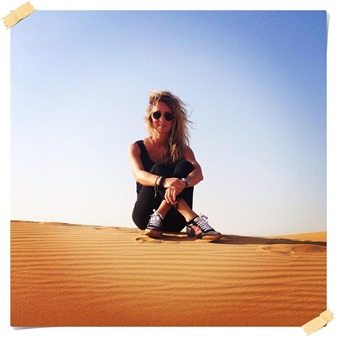 Jules Bianchi's blonde girlfriend is Camille Marchetti, a leggy and pretty smart 24 –year-old osteopathy student at the Collège Ostéopathique de Provence in France who originally hails from the Mediterranean island of Corsica. She has one brother, Enzo.
Camille is not a regular face you would expect to see in the paddock, but when she is there, you will see her with Chloe Roberts, the pretty girl dating Max Chilton.
You can find Camille Marchetti on Instagram here.
UPDATE!!!!
Sadly, Jules Bianchi passed away early on Saturday, July 18, 2015; nine months after his crash at last year's Japanese Grand Prix. His death was confirmed by his family on Jules'  Facebook account.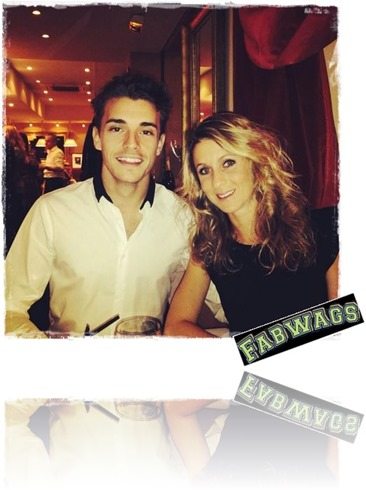 It is with great sadness that Jules Bianchi's parents, Philip and Christine, his brother Tom and his Melanie sister, wish to announce the death of Jules occurred last night at University Hospital Nice, France, where he had been admitted following his crash at the Suzuka circuit, at the Grand Japan Prize October 5, 2014.

"Jules fought to the end, as it has always done, but yesterday his battle ended," said the Bianchi family. "We feel, she says, a sentence immense and indescribable. We want to thank the medical staff at Nice University Hospital, who treated him with love and dedication.


"We also want to thank the staff of Mie General Medical Centre in Japan who took Jules care immediately after the accident, as well as all other physicians who involved in the fighting that has led over the past months.


"We also wish to thank the colleagues of Jules, his friends, his supporters and all those who he have demonstrated their affection during this period. They gave us the strength to resist in these terrible times. The listening, reading their numerous messages showed us how Jules had aroused such deep affection with so many people around the world.


We ask that you respect our privacy during this very difficult time, during which we try to face the loss of Jules.