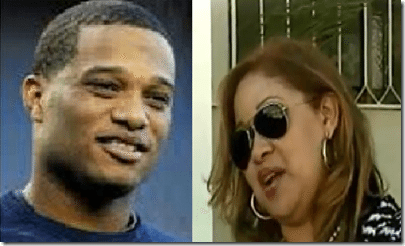 Meet Dominican Jackeline Castro, who's name can also be spelled as "Jacqueline Castro"-She is the mother of the little 3-year-old son of MLB superstar Robinson Cano. Castro has been struggling to make her voice heard and fighting for the rights of her baby boy.
She was in a relationship with the 30-year-old free agent for over two years, he bought her a house, gave her a ring and a car, so, what happened? According to her he simply bailed on her when she got pregnant! She has stated she feels hurt by all the bad publicity the whole situation has drawn and that her name being questioned is not fair because she had a legitimate relationship with Cano.
We are not sure how they met but they began dating back in 2008, lived together during the offseason, and she made trips in-season to New York. Since the birth of their son, she said they rarely talk except through third parties and the elevated chatter of attorneys.
Castro is eight years his senior, she was previously married and is mother to three teenagers. She and Cano were early into a pregnancy with twins when she suffered a miscarriage in 2009, according to Castro.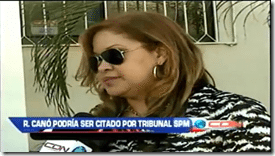 She filed a child-support case in a San Pedro de Macoris court last month. She, her attorneys and representatives of Cano are scheduled in court Nov. 7, just as Cano hits the free-agent market. But earlier in the year, we heard about Castro's complains when she went on a radio show called "Milenio Caliente" in that city; during the interview she " portrayed Cano as an absentee, tight-with-a-buck father, saying he has skimped on adequate support for his son by paying her about $600 a month. She also said to be having major issues with Cano's mother Claribel Mercedes. She stated that Mercedes made her pregnancy very difficult time and that she did not trust her baby around her.
The 39-year-old mother said soon after the birth of her son in September 2010, Robinson Miguel Cano Castro; the player began monthly payments of $500 that increased in May to $600. The payments routinely have been delivered by a relative, though there is not a specific date or schedule. Frustrated for the situation she expressed
"It's like a crumb because I [have] to chase after that money," "It's not something where you get it every month on a specified date."
Castro's baby daddy is also a big name in charity, through his RC24 Foundation and its mission to assist undeserved children, very humane right! And by the way he made $15 million this season.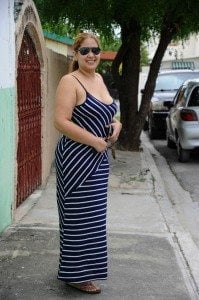 Do you think Jackelin is only asking for what is fair or is she a gold digger?
Some think she is and others think Cano is a deadbeat-dad, among those is the judge at the Dominican Republic court, who ordered an increase in the child support he already provide, but that wasn't enough, Cano will give Jacquelin an additional $600 monthly in a "provisional pension" to his 3-year-old son — on top of the $600 a month he already pays in child support.