Natasha Sen Fizdale
Meet Natasha Sen Fizdale; she is the beautiful, loving and supportive wife of NBA coach, David Fizdale. Her husband is the new head coach of the New York Knicks. Keep reading to know Natasha Sen's biography.
Prior to joining the Knicks, he was the head coach for the Memphis, he was the assistant coach for the Miami Heat, Warriors, and the Atlanta Hawks.
The first thing you need to know about Natasha Sen's husband is that he was born David Sean Fizdale on June 16, 1974. He holds a bachelor's degree in communications and a minor in sociology from San Diego in 1996.
He was a point guard while playing at the University of San Diego; selected to the All-West Coast Conference team after his senior season in 1996.
After concluding his collegiate playing career and spending one year as the HEAT's video intern in 1997-98, he began his coaching career with a four-year stint (1998-2002) as an assistant coach at his alma mater, the University of San Diego.
After four years at San Diego, he spent one season (2002-03) as an assistant coach at Fresno State University.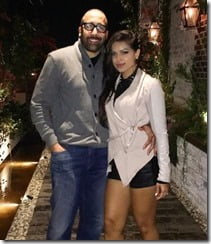 He began his NBA coaching career as an assistant coach with the Golden State Warriors for one season (2003-04). David then spent four seasons as an assistant coach with the Atlanta Hawks where he played an instrumental role in the development of their young players.
The Grizzlies hired him in May 2016, after spending eight years as an assistant coach for the HEAT. On November 27, 2017, The Grizzlies announced they decided to fire Fizdale and name J.B. Bickerstaff interim coach.
Subsequently, on May 3, 2018, the Knicks announced they hired David as their new head coach.
Natasha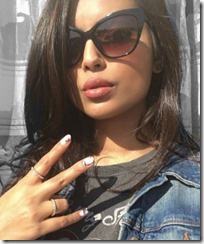 Mrs. Sen Fizdale is the lovely wife of coach Fiz. The couple was in a years-long relationship before walking the aisle two years ago.
Natasha Sen and David became engaged in 2013 and wedded in 2014, in San Diego. The wedding ceremony  held on the beach as well with the reception in the elegant Crown Room. The first marriage for both.
The wife of two years now goes by Natasha Sen Fizdale and is also the stepmom to David's son, Kyle Jackson.
Natasha Sen describes as a marketing wiz. She graduated from OCAD University (Ontario). She holds a Bachelor of Design, Creative Advertising, Brand Development, Marketing.
Natasha is the owner of her PR firm, The Creative Penny –based in Miami. She is listed as its Creative Director.
The lovely gal wasted no time and began working her way into Memphis fans tweeting "We're happy to be here … (hash)Fizz2Grizz," in response to the Grizzlies' formal announcement.
Furthermore, you can Natasha Sen Fizdale, on Instagram here.