UPDATED!!!
Meet gorgeous Jennifer Christenson, the FORMER partner of  the amazing, recently retired NBA player, Shawn Marion who played  16 seasons in the NBA. Marion a power forward player who played with the Phoenix Suns, Miami Heat, Toronto Raptors, Dallas Mavericks and the Cleveland Cavaliers.
Not long ago Marion was one of three players Blatt mentioned would see increased roles – Kendrick Perkins and Mike Miller were the other two – as the Cavaliers prepare to move forth without Kevin Love (shoulder). With J.R. Smith also suspended for the first two games of the second round, the Cavs will be shorthanded on the wing, which is likely where Miller and, to a lesser degree, Marion will fill in. But if you are a fan you already knew that! What we really want to tell you about is his pretty now ex-girlfriend, Jennifer.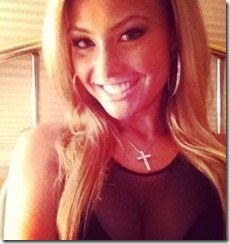 According to her LinkedIn, the gorgeous blonde is a Social Media Manager at The Power Company USA LLC. But that's only the beginning; she is a TV personality, author, entrepreneur, Miss Illinois USA 2012 First Runner Up and Humanitarian Award Recipient.
Her twitter feed also sums up what she's all about "TV Personality, Author, Entrepreneur, Miss Illinois USA 2012 First Runner Up & Humanitarian Award Recipient"
She previously worked as an Outreach Program Coordinator for Generous Deals, Host for Horizon Media, Bruce Willis Sobieski US Tour, Los Angeles/San Francisco, On-Air Talk Show Host for Inside The Ladies Lockerroom Talk Show BCAT-TV to name a few. She holds a degree in Psychology, Pre-Medicine from University of Michigan.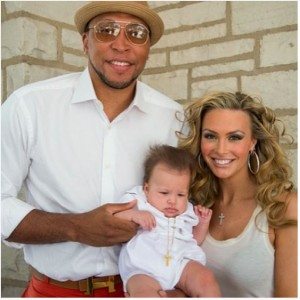 Even though the long time couple has not walked down the isle officially, they added a new member to the family already. Jennifer gave birth to the couple's son in 2011.
OK! so we won't be seeing much of her these days, not just because Marion announced his retirement on June 18, 2015 following the Cavs loss to the Warriors, but also because we were told by reliable sources from both sides that they were no longer together, therefore a little update on their story was a must thing to do.
So there you go, Shawn Marion and Ms. Christenson no longer an item, which means oh yes, ladies Marion is single!!!