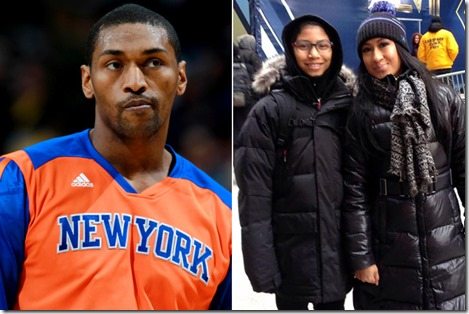 Pin
Meet Jennifer Palma, we've heard about her as the former girlfriend to NBA star, now named Metta World Peace.
Palma is his former high school girlfriend and also the mother of their only child, now a son who is 13-years-old named Jeron. Jennifer and Metta met while they were both at St. John's.
The young couple at the time had many fall-outs and went their separate ways. The 6-foot-7, Queens-born hoopster father of her child later married to another woman.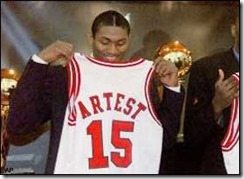 Pin
We know the player's intensity has gotten him into problems a few times both on and off the court. His passion on the court spilled out beyond appropriate boundaries; playing against the legendary Bulls star Michael Jordan in a pickup game, he broke two of Jordan's ribs. And his inner anger continued to show itself as, in one of several notorious incidents, he picked up and threw a 150-pound stretching machine, leaving a gouge in the floor of the Bulls' practice court. And what about his and his infamous brawl between his former team the Indiana Pacers and the Detroit Pistons?
Metta who at the time was still Ronald William Artest, Jr., lost it and during an incident in 2002 Palma who was Artest's girlfriend at the time filed assault charges against him in May of that year, he was ordered to attend anger management classes. His many crazy antics included chilling with Shin Shin.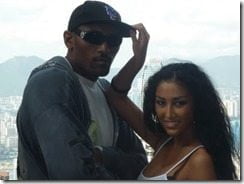 Pin
Artest married Kimesha Hatfield the following year in 2003, with whom he had three more children, she was a cast member on VH1's reality TV show Basketball Wives: LA. The couple divorced in 2009.
Pin
Now in recent reports Jennifer is asking the 34-year-old player to pay his son's Brooklyn private-school tuition, according to a new lawsuit filed by Palma. The nypost reports she wants the former NBA star to put $140,000 into an escrow account for four years at Poly and another $250,000 for a private college, according to court papers. The parents, who have joint legal custody of Jeron, are due in court next month.
Do you think Jennifer is right to say he is a deadbeat father? After all he can certainly afford to send his son to private school, The Knicks bought out his $3.2 million contract in February and he made nine-million last year.
This is not the first time the former couple faces drama, Palma who was one of the first people to be there for him when he was just another baller, also wrote a letter to him where she accuses him of having mental problems. You can read it here.