Ja'Nice Thomas
Meet lovely Ms. Ja'Nice Thomas! apparently, she is the girlfriend and baby mama of NFL player Jerry Jeudy; the 6'1″ wide receiver for the Denver Broncos, selected during the first round (15th overall) during the 2020 NFL Draft out of the University of Alabama.
Jeudy was born in Deerfield Beach, Florida, he is one of the amazing children born to Mary Jeudy. Jerry's siblings are his older brother Terry, 24, and sisters, Diane and Aaliyah.
Jerry's sis Aaliyah who was born prematurely and with a rare condition; doctors gave her a 10% chance to live and even less to celebrate her first birthday; Aaliyah passed away in 2016, she was seven.
Jerry Jeudy started playing at  Deerfield Beach High School, before committing to play for the Alabama Crimson Tide at the University of Alabama in July 2016.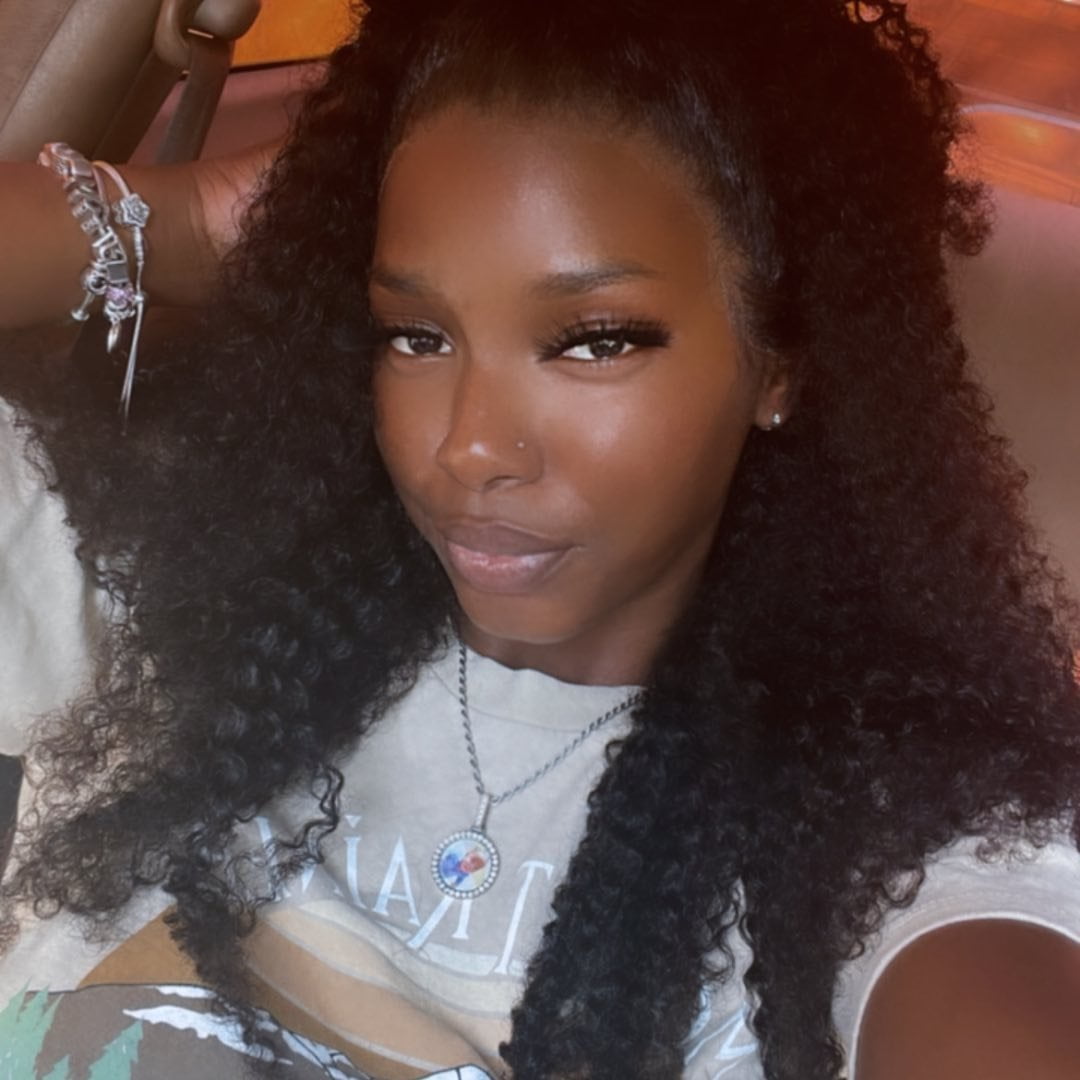 Pin
Jerry is probably not together with Ja'Nice Thomas, the beautiful 24 year-old lady from Pompano Beach who gave birth to his beautiful daughter Journee Aaliyah in March 2020.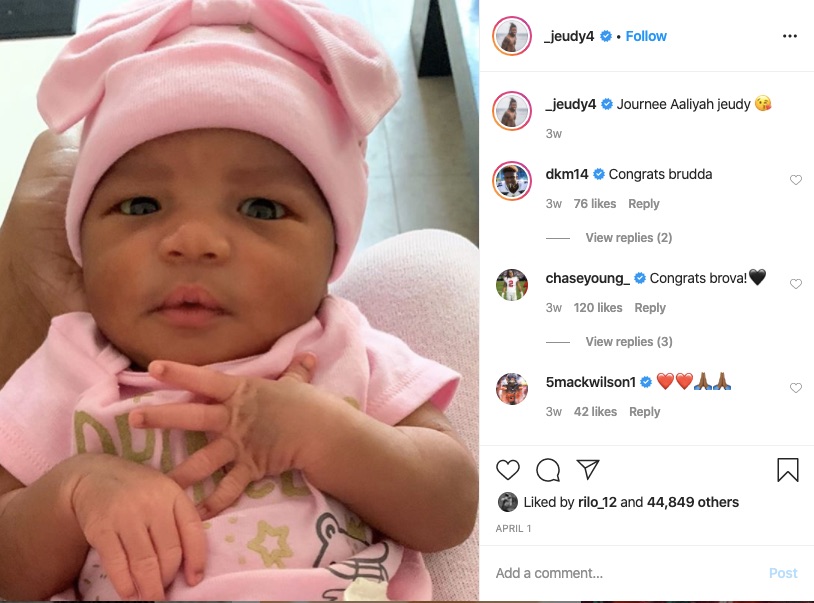 Pin
Furthermore, sadly there isn't much out there about Ja'Nice, she is an entrepreneur, and owns a business called Sweet Tooth. 
On May 12, 2022, it was reported Jerry Jeudy had been arrested in Colorado on a second-degree charge of criminal tampering with a domestic violence enhancer. According to reports
Professional football player Jerry Jeudy has been arrested by Arapahoe Co sheriff deputies. He's being held at the Arapahoe Co jail on charges of 2nd degree criminal tampering w/a domestic violence enhancer, a misdemeanor. He's on a no bond hold. He's innocent until proven guilty
Arapahoe County sheriff Tyler Brown told reporters Jeudy admitted to locking a wallet and medical paperwork belonging to the mother of his child in a car when she was trying to leave him and go back home to Virginia. He reportedly claimed he did so because she took one of his three phones and refused to give it back. The woman reportedly said she hides her phone at home due to "jealousy issues" with Jeudy.
The woman who we know is Ja'Nice Thomas said "she hides her phone around the home due to jealousy issues" from Jerry Jeudy, the father of their 1-month-old child. She had to visit a neighbor's home to use the phone.