Jessica Hall
Meet Jessica Hall the loving, caring and supportive wife of NFL player, Leon Hall. Her veteran player husband is known as one of the best cornerbacks in the NFL. He currently plays for the New York Giants. Keep Reading to know Jessica Hall's biography.
Jessica Hall's hubby was born Leon Lastarza Lafayette Lorenzo Hall on December 9, 1984. He played college football for the University of Michigan, and earned consensus All-American honors.
He was a first-round Bengals draft pick from 2007 played his ninth Cincinnati season in 2015. Hall was named AFC Defensive Player of the Week and ranked fourth on '15 team in passes defensed. Leon has 121 career Bengals games played and 105 starts, plus three more starts in postseason play.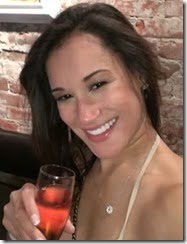 Pin
Jessica was born Jessica Harlan. She is the daughter of Veteran TV news anchor and Detroit broadcasting legend, Carmen Harlan. Jessica and brother Joseph Cobb grew up in Detroit.
Leon and Jessica were married two months after the Bengals made him the 18th pick in the 2007 draft. That same season she got lost one day around Christmas driving around Covington and ended up at a golf course.
Jessica Hall is probably a typical NFL wag. The wife and mom keeps busy attending the house and her boys. She is also known in charity circles. In fact, the Halls are big on fundraisers. Jessica is specially close to Children's Home of Northern Kentucky.
With the help of other players and their spouses, they have brought the kids to training camp for a day. And have also contributed with toys. When speaking about the experience, Jessica says
"I asked them if they had any Christmas decorations and they said they only had one tree,"  "I asked them if I could bring some of the wives over so we could decorate the boys' cottages. Then we went shopping for presents and surprised them with some of our husbands the Tuesday before Christmas. We've been doing it ever since."
Jessica Hall is a proud and busy mother of three, including son, Leon Hall Jr.
You can find the pretty wife and mom on Twitter here.