Kelsi Blosch
Meet pretty Kelsi Blosch, the lovely gal dating NFL player, Alex Erickson. Her rookie player stud currently plays for the Cincinnati Bengals.
Kelsi Blosch's beau was born November 6, 1992. He played college football at Wisconsin where he played for the Badgers and graduated in December 2015 with bachelor's degree in agricultural business management. He joined Wisconsin's prominent football program as a walk-on and wound up leading the team in receptions in each of his last two seasons.
The son of Mike and Linda Erickson, was signed by the Bengals as an undrafted free agent in 2016.
This August Erickson went from unknown to fan favorite when he scored on a 3-yard quick out during the first preseason game of 2016.
Erickson was the only 2016 college free agent to make Bengals season-opening roster. He excelled as a punt returner in preseason and had two TD catches on offense.
All the way he was cheered on by supportive girlfriend, Kelsi.
Pretty Kelsi was born, Kelsi Marie Blosch. According to her social media she is originally from Darlington, Wisconsin. She currently resides in Madison.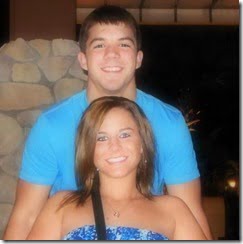 She and Alex have been dating for while. The two are high school sweethearts and went on to attend University of Wisconsin together.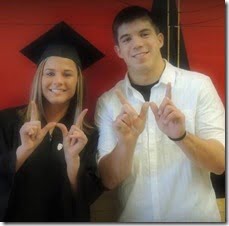 Accoridng to her LinkedIn, Kelsi Blosch graduated in 2013 from University of Wisconsin. She holds a Bachelor's Degree, Biology, General.
Her resume includes a number of jobs, including being a lifeguard for three years at City of Darlington-Swimming Pool. From 2008 until 2012 she worked at Lafayette County Manor as a certified nursing assistant. More recently she is listed as a medical imaging aide at St. Mary's Hospital in Madison, Wisconsin.
Any thoughts on the young love birds?
You can find Kelsi Blosch on Instagram here.