Jessica Skipper
Jessica Skipper; is the wife of Joh Skipper, the businessman from North Carolina president of ESPN and a chairman of Disney Media Networks, which includes ABC in addition to all Disney Channels worldwide. Mr. Skipper, resigned on December 18, 2017, citing substance abuse. George Bodenheimer is taking over.
The first thing you need to know is that Jessica Skipper's hubby was born John Darrell Skipper on December 19, 1955, in Lexington, North Carolina. He graduated from the Universities of North Carolina and Columbia with a bachelor's and master's degree in English literature, respectively.
Prior to taking the helm of ESPN, Mr. Skipper worked for Rolling Stone, Spin, and Us Magazine. He was 42, when became senior vice president and GM of ESPN The Magazine; named executive vice president of content in October 2005.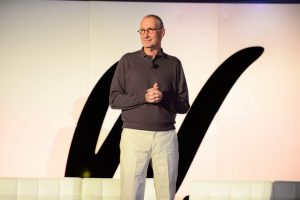 Named co-chairman of the Disney Media Networks on January 1, 2012.
As previously noted, John Skipper is happily married to his lovely wife Jessica, the proud momma of two amazing and handsome sons.
Furthermore, Jessica H. Skipper was born on January 10, 1957. She gave birth to her son Nicholas Huntley on  December 3, 1985, and son Clay Raymond in 1989.
Nicholas a graduate of Davidson College in North Carolina is an account manager in Nascar's broadcasting department; he resides in New York with his lovely wife Rebecca Skipper (nee. Speiser).
Handsome Clay, a Vanderbilt graduate is one of the talented writers at GQ.