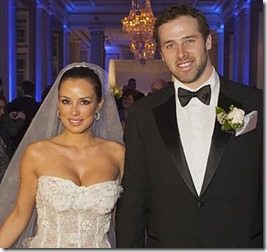 Meet aspiring actress Jessica Welch, she is the stunning wife of NHL star and 2007 Stanley Cup winner Dustin Penner. Welch has a thing for hunky hockey players, she was married to former NHL star Richard Zednik from 2005-2009; the guy who accidentally got his throat slit with a skate in 2008. The former couple had one daughter together. She gave birth to daughter Ella Zednik on December 6, 2003.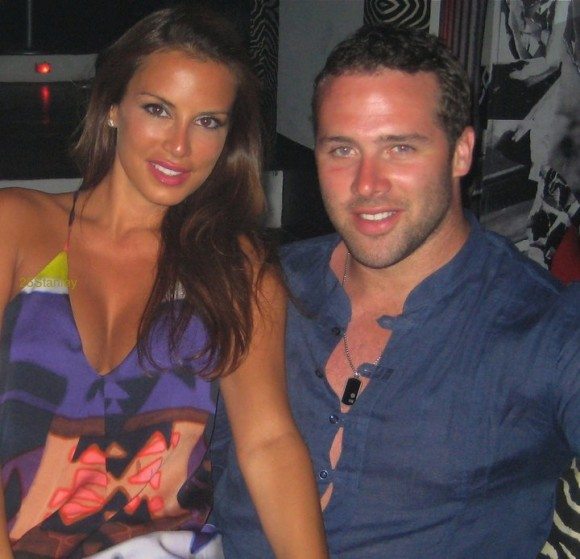 Jessica and Dustin tied the knot two years later, they were married in Montreal-where she was born-on January 30, 2011 during the 2011 All Star break but sadly the couple decided to call it quits after only one year of marriage! It was reported Dustin was hit with divorce papers from Welch last year, citing "irreconcilable differences.". They have been on their own since February last year and their divorce battle is still pending.
There are many articles indicating Jessica is just a gold-digger, and as soon as she can she will hook up with the next hot hockey player available. What are your thoughts? Truth is marriages are tough on anyone, one minute all you can see is hearts and rainbows and the next pouring rain! So the only thing we can do is take a look at the evidence right!
The 32-year-old model and actress gave up her career in Hollywood to become a wife and mother during her first marriage but that obviously didn't work out, according to her lawyer the former Mrs. Zednik was given $1,000,000 as part of her divorce settlement.
Welch who is actually very beautiful and definitely can pull "Hollywood looks" has worked in several T.V series and T.V movies playing mostly secondary roles, including credits in the T.V series Watatatown as Rebeca Perez; T.V movie "Warrior spirit" "King of the airways" "Rainbow" "Le Souper" "Student Bodies" "Laserhawk" "Live Through This" "Big Wolf on Campu" "Number 9" "Largo Winch" "Cheech" She has been in the showbizz for over 15 years and her most important role would be her work in the 1999 T.V movie "Bonanno: A Godfather's Story"
Her IMDB page shows no credits to her name since 2007.
She previoulsy lived in Delray Beach, Florida but currently resides in Manhattan Beach, California.
You can follow her on twitter here and instagram here.