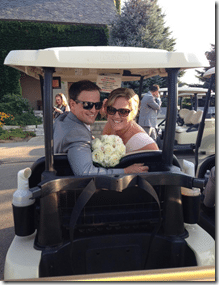 Massive congrats to BMW championship winner Zach Johnson! Of course the 37-year-old golfer is no stranger to victories; he has had ten victories on the PGA Tour, but now has a chance to win something bigger. His beautiful wife sure must be happy and excited for him, she is Kim Barclay.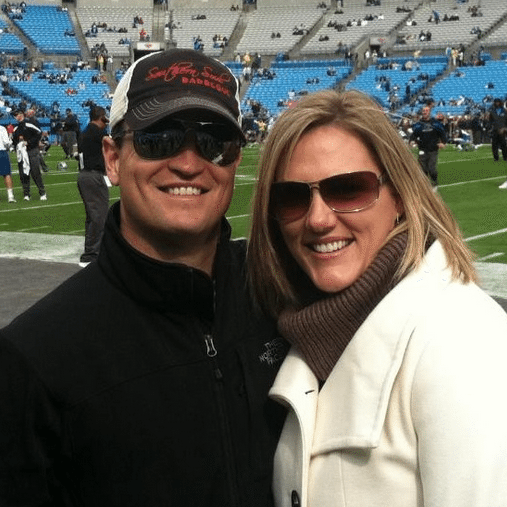 Kim and her hubby have been married for a decade now and are the proud parents of three children; sons, Will and Wyatt, and daughter, Abby Jane. The Johnson's previously lived in Lake Mary, Florida but they changed The Sunshine State for their current residence in St. Simons, Georgia.
They sure are a tight family, Kim a busy mom of three attends 95% of his games and is always there for her hubby, cheering him up and encouraging him to be the best. A funny fact about the couple is the story of how they met! According to online reports they couple to be allegedly met while they were taking the trash out! What are the odds huh!
Kim originally from Fernandina Beach, Florida was raised as a member of the First Baptist Church in Orlando so when she and Zach tied the knot back in 2003 he joined hi wife's church. According to her Facebook profile she attendee Fernandina Beach High School and later graduated from Stetson University.
Kim's hubby began playing golf at age 10, he is really sweet listing his chiropractor father and mother as his heroes and is a big sports fan of Drake University and University of Iowa. One of his major acknowledgements include his win by a margin of 2 strokes over Tiger Woods, back on April 8, 2007, he took home the Masters Tournament in Augusta.
You can find Kim on Facebook here.