Beverly Seabrook
Beverly Seabrook is the longtime girlfriend of former Basketball street legend, Joe Hammond.
Her longtime partner is well known as a legend of the playground and often described as the greatest basketball player to ever come out of Harlem.
Nowadays however, 69-year-old Hammond is a recovering addict who spent time in jail for dealing drugs.
There was a time when Hammond had the Lakers knocking on his door with only a high school career and word of mouth to go by. And like some other streetball legends of his era, he turned them down because he was making more money in the streets. They call him "The Destroyer" because he destroyed defenses.
He is well remembered for walking into a game against Dr. J during the second half and torched him for 50 points.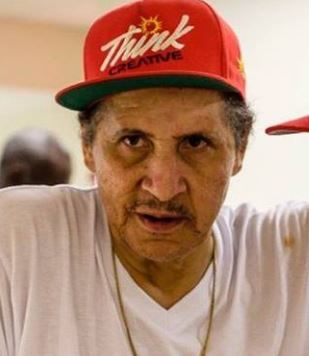 Hammond could've been one of the greats, but he had no desire to. He played ball in his spare time and figured the drug game would last forever. He made a fortune selling drugs and gambling but at the same time it ruined him. He had multiple stints in prison, including a three-year spell for conspiracy to sell.
In 2010, he sued Nike and Foot Locker for using his name on merch without his permission.
Hammond and childhood sweetheart, Beverly Seabrook have been together ever since he was released from prison. The couple is believed to be living in East Harlem. She is the mother of the couple's daughter, Joy.
Hammond is the father of four children from three separate relationships.
Hammond and Seabrook met at P.S. 45 on East 120th Street when the two were teen-agers. She said during an interview to the NY Times, she was the homecoming queen of the high school while Hammond was 'this big basketball star and everyone treated him like a king'
According to online info, Beverly Seabrook was born August, 25th 1955; she currently lives in NY.