Meet Josie Rosario
Josie Rosario is the former girlfriend of former Buckeyes defensive end, Joey Bosa. The football player was born July 11, 1995 in Fort Lauderdale, Florida and his talent and hard work have made him one of the top prospects for this year's NFL draft.
/the son of a first-round NFL Draft pick by the Miami Dolphins in 1987, John Bosa and Mom, Cheryl is an Ohio State graduate. He also has a brother, Nick who is currently a top prospect in the 2016 class and who will enroll at Ohio State as a freshman in June.
Bosa has been sacking quarterbacks since he's stepped on the Columbus campus in 2013. As a freshman he had 7.5 sacks. Bosa was named to the AP All-America first team.
Bosa played at Florida football power St. Thomas Aquinas. The all-state selection had 19 sacks over his final 2 years and won the Class 7A state championship his senior season.
Bosa chose Ohio State over Alabama, Florida State, Florida and Wisconsin, among others.
His junior year got off to a slow start, however, as he was suspended for the opener for violating team rules. Statistically, his 2015 season was not as impressive as the year before (16 tackles for loss, five sacks) but Big Ten coaches still named him the conference's Defensive Lineman of the Year because of his rare combination of strength against the run and consistent presence in the backfield. He remained an impact player with 16.0 tackles for loss while consistently freeing teammates to make plays.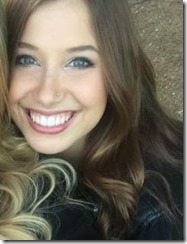 During an interview the college student was asked, if he thinks there will be any pressure on his future son to be a first-round pick in the NFL draft like his dad is expected to be. The for former Ohio State Buckeyes star responded
"Got to marry a tall athletic girl and breed football players, I guess"
And this is where Josie Rosario comes in. She and Joey are not a couple any more but they used to date back in 2012. Back in December 2012, he tweeted "I love my girlfriend @JosieRosario happy new years babe" We are not what exactly happened between the two, but here are a few facts about the lovely girl who once dated Bosa.
Josie Rosario is originally from Fort Lauderdale, Florida. She currently resides in Gainesville, Florida. Accoridng to her social media, she attended the University of Florida and is a promoter at The Dynasty Group. Josie Rosario keeps active on both Twitter and her Facebook accounts. She is a former sorority girl. According to a LinkedIn profile she hold a Bachelor of Science (BS), Marketing and has also worked at Bella Vita Associates, LLC as a marketing director.
She is a Gators fan and she might be dating the guy in the picture –which is her profile photo on Facebook.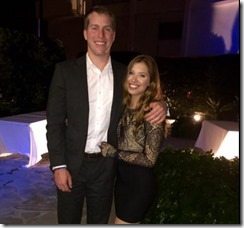 Like any other young thing in her early 20's, Josie Rosario often posts images of her outing with her girlfriends. It is not known why the high school couple called it quits.