Julia Werth
Julia Werth is the loving and caring wife of Jayson Werth, the former MLB outfielder for the Washington Nationals, who previously played for the Philadelphia Phillies, The Toronto Blue Jays and the Los Angeles Dodgers. Jason retired in June 2018.
Prior to the MLB Werth played college baseball at the University of Georgia.
Julia's stud was born May 20, 1979. He was selected by the Baltimore Orioles in the first round of the 1997 MLB Draft. He never played with Baltimore.
Instead, he was traded to the Blue Jays, making his  MLB debut on September 1, 2002. Jason was traded to the Dodgers on March 29, 2004.
Then to the Baltimore Orioles on December 19, 2006, followed by the Phillies from December 2006 to 2009, and finally his seven-year contract with the Washington Nationals on December 5, 2010.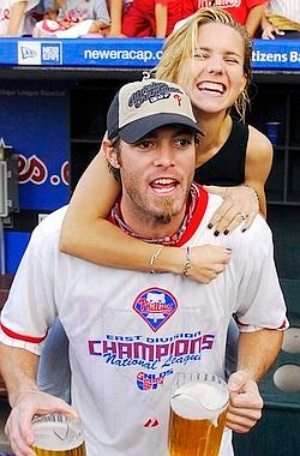 Jayson Werth's wife is Julia, born Julia C. Parr born on January 10, 1978. She graduated in 1999 from Chatham Glenwood High School.
Julia and Jayson married in January, 2000 and have two children together.
Crazy ex-Boyfriend
According to an old story from  November 16,  2004, Julia filed a protective order with the Sangamon County state's attorney preventing Ryan Root from coming near the couple.
Jayson Werth filed a suit in Cook County Circuit Court accusing Root of spreading vicious lies about Julia and him.
But that his father, Ken, said that his son dated Julia during high school in the small town near Springfield, Illinois. Ryan left Chatham Glenbard High during his junior year, when the Root family moved to Cincinnati.
He later wrestled at Penn State, according to the Sun-Times. Nevertheless, he apparently didn't forget either of the Werths.
The suit claims Mr. Root has inundated Werth's family and friends since 2001 with letters that allege Werth is unfaithful to Julia and is undeserving of her.
The letters threatened to reveal pictures and videotapes of Werth having with other women. One of whom was alleged to be pregnant with his child.
He is accused of sending letters supposedly from a Florida woman named Angie. This lady claimed she was due to deliver Werth's baby in January 2004. But the lawsuit states that there is no such Angie and was no such baby due.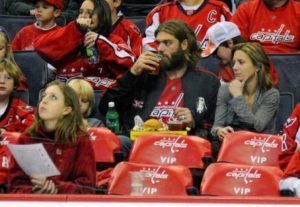 More photos below.