Dominic Moore the NHL center with the New York Rangers made a difficult decision in 2012, he left the NHL to spend the last months, hopefully years with his beloved wife Katie Moore who has been diagnosed with a rare form of liver cancer called Fibrolamellar Hepatocellular Carcinoma. Mrs. Moore passed away in January, 2013, but her legacy lives on in the life of her husband and all of those whose lives she touched with her kindness, incredible strength, unconditional love and laughter.
32-year-old Katie Urbanic was born in Dayton, Ohio to Michael Urbanic and Joyce Urbanic. Mr. Urbanic suffered  from autoimmune and bone marrow diseases for a number of years, He was 66 when he passed away on August 20, 2011 surrounded by his family.
Katie grew up in Memphis, TN and Wayzata, MN; she attended at The Blake School, and after she graduated in 1999 she went to Harvard.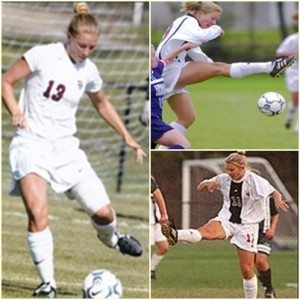 Katie graduated magna laude in 2003 with a Bachelor's Degree in Art History and History and Literature from Harvard where she also excelled in soccer, it was in Harvard that she met and fell in love with the man who would become her husband Dominic Moore.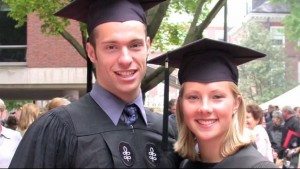 After Harvard, she completed a Masters program in International Relations and Communications at Boston University, she moved in with Dominic as well. Katie was an excellent reader and writer, she loved to solved crossword puzzles, play scrabble, it was at a game of scrabble that in 2010, she set up a scavenger hunt of Scrabble letters, their favorite game to play together. They spelled out, "Will you marry me?"
Katie Urbanic and Dominic Moore got married on July 3rd, 2010 in Newport, Rhode Island, the new Mrs. Katie Moore was doing pretty great until she began to feel sick, unable to keep food down.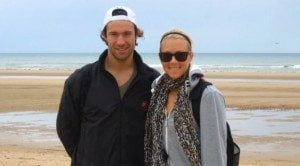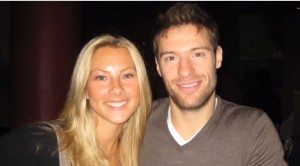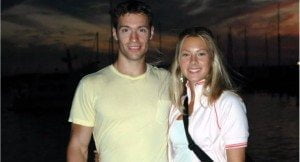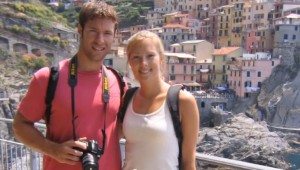 In April, 2012 at  31 Katie Moore received the terrible news, Fibrolamellar Hepatocellular Carcinoma, the rare form of liver cancer she had been struck with is also known  as FHCC typically affects young adults, because it lacks of symptoms until the tumor is palpable, the cancer is often advanced when diagnosed. Katie underwent an eight-hour "aggressive surgery" to remove her stomach, her gallbladder and all the lymph nodes in her abdomen at  California hospital in April.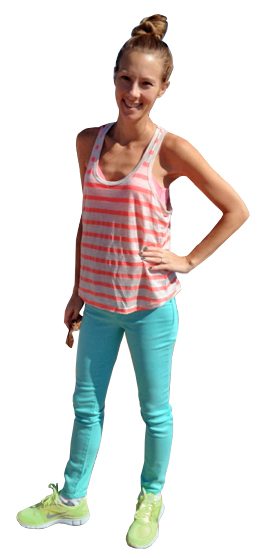 Her life has been shaken with the diagnosed, but Katie Moore didn't let it to enjoy the little of life she had left, she cherish every moment with her love ones and live it to the fullest, it seemed that she didn't want to waste a single second, her determination and strength were overwhelming, not a single moment she didn't seemed content and thankful to be  alive.
Katie Moore passed away on January 7, 2013, she was 32.
"At the end, he was by her side, holding her hand. In hospital since late November, she was weak, unable to speak. A few hours before she died, he made a move to get up to leave momentarily. But "she squeezed my hand. So I sat right back down," he says. She died with her eyes open. "She was afraid that if she closed her eyes, she wouldn't wake up." Doctors had given her drugs to help her sleep. "But they didn't work. She had this inhuman strength."
Her husband, Dominic Moore founded the KatieMoorefoundation that year, the foundation to help "patients and families dealing with rare cancers through research, advocacy, and community. He came back to the NHL in September, 2013 signed a one-year, $1 million deal with the Rangers to play in New York.
Photo credit: Snapweddings.com
Dominic Moore was spotted with this lovely girl at the 2014 ESPYS, we are not about her name, or if she was even Dominic's date, or if she was not really a date, date per-say, maybe a relative, for sure a pretty girl.
We heard from one of our readers that this pretty girl is named Mary Hirst who in 2015 became Moore's second wife. Would you like to know about  her? Read her story here!