Jessica Ljung
Jessica Ljung is the hottie dating professional hockey player, Kevin Fiala. Her NHL stud wears the number 56 jersey while playing with the Minnesota Wild, he previously played for the Nashville Predators.
Jessica's beau was born July 22, 1996. The Swiss native is actually the son of Czech parents. He was raised in St. Gallen, Switzerland following his father's footsteps. His dad, Jan played professional hockey in the Swiss lower leagues.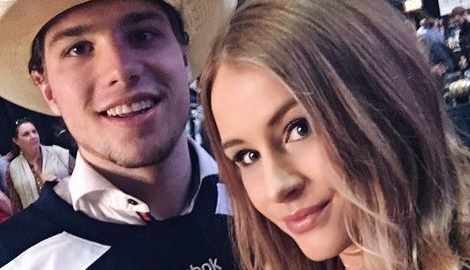 Prior to his NHL debut, Fiala played for HV71 of the Swedish Hockey League. Fiala split the 2013-2014 season with the HV71 junior team in the J20 SuperElit and the senior team, which plays in the Swedish Hockey League (SHL).
He debuted during the 2013 European Trophy while playing for the HV71.
In the 2014 NHL draft, he was signed to a three-year, entry-level contract by the Nashville Predators. Kevin earned his way into the team's top-six rotation and onto the power play with his emergent playmaking ability.
Luckily for the 20-year-old, he can find support in his girlfriend, Jessica. Meet her below.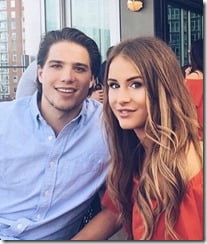 Like her boyfriend, the stunning blonde also hails from Sweden. She currently splits her time between her home country and Nashville, so she keeps a busy schedule traveling back and forth to see her man.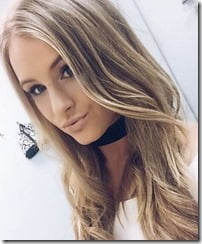 Miss Ljung doesn't reveal much on her Instagram page, but from her photographs, we can tell she is very into fashion and fitness. She clearly spends much of her time at the gym in order to keep her fantastic figure.
Jessica is also an animal person. She is a dog owner and she takes her adorable little pup almost everywhere, often sharing cute images of the two, on social media.
She says on her Twitter bio: "Often out in deep water, but luckily I can swim"
According to her Facebook profile, the 22-year-old works at Cherry Casino in Sweden. She writes on Facebook:
'Hockey is not a sport … but a lifestyle" And that's not because she is dating a hockey player, apparently, she used to be one as well.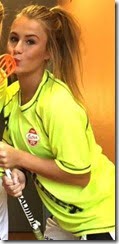 She is the daughter of Peter and Alexandra Ljung. She has two sisters Ana-Maria and Hanna; and one brother, Fredrik Ljung.
Find her on Instagram here.