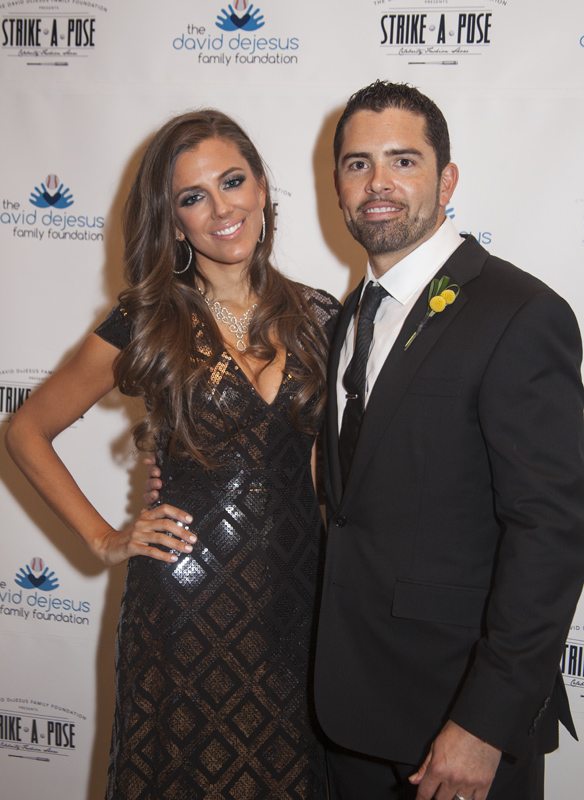 Pin
Beautiful Kim DeJesus, 32, is the wife of David DeJesus who has been playing major league baseball since 2003. He is currently playing with the Tampa Bay Rays. But what really makes Kim amazing is that she is a participant on the reality TV show The Amazing Race.
Kim is 32 years old and describes herself as a baseball wife and full time mom who is creative, determined and kind. Her partner in the Race is Nicole Getz who is also a baseball wife. She states that she is a vegetarian who's greatest accomplishment is being a mother to her son  David Kingston.
Kim models and once in a while acts in Chicago, and she also loves painting. But apart from her family, she is dedicated to the David DeJesus Foundation which provides comfort and aid to families in crisis due to ALS also known as Lou Gehrig's disease.
Kim who is also an actress has been pretty busy the last couple of years..
2012
Pro Reo
2013
Flat Chested
,
Dhoom 3,
Wingmen Incorporated, Forever Home, Towheads
2014
Kathryn Upside Down, The Declassified
The Amazing Race has already been run, but she and all the rest of the participants cannot reveal the outcome of the Race. The only thing that they have said to their friends and families is that it was truly Amazing, a once in a lifetime experience, although being away from her loved ones was very difficult.  What is even more important than winning is to take those experiences lived and grow from them. Best of luck Kim and Nicole!
You can follow David's wife Kim on Twitter here