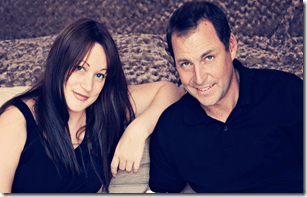 Meet pretty Emily Doughty, she is the lovely wife of pro golfer David Howell. Emily became Mrs. Howell  in 2009 and the couple are proud parents of a little boy named Freddie George Howell. Emily's hubby has had a career with its ups and downs like many but this year he seems to be repeating history; England's David Howell won his first title since 2006 when he beat American Peter Uihlein in a play-off for the Alfred Dunhill Links Championship.
Howell's last victory came in the European Tour's flagship PGA Championship at Wentworth seven years ago; he was a member of two victorious European Ryder Cup sides in 2004 and 2006 and climbed to a career-high ninth in the world in 2006. But injury and a loss of form saw Howell plummet outside the top 500 in the world rankings in 2010 before beginning a climb back that will now see him re-enter the world's top 100.
The golfer owes a lot of his now success to his wife and says
I owe Emily a debt of gratitude for having me back and showing me that we were always going to be a happy couple in the end.
Although his career might have had a few setbacks he scored big time with wife Emily. According to her linkedin she is an Events and Hospitality Manager and previously lived and worked in Dubai. In 2009 she worked for The European Open at the London Gold club for the Leisure Corp. Emily specializes in events and services.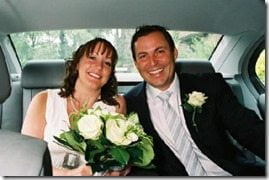 The couple tied the knot On Friday the 12th June 2009, David and his consultant wife to be, Emily made their vows to one another in front of a small few at Weybridge Registry Office. They then organized a reception and enjoyed an evening of celebrations with family and close friends. Only around 40 people attended the after party.
But the story behind their special day is quite interesting not to mention unique! Since they did not planned it at all! The couple literally woke up on their wedding day and had everything set up in three hours, can you imagine the hassle! It was one of those spur of the moment things that they knew it was ultimately going to work out. David said at the time
"It was all in the space of three hours and we didn't miss anything out. My bride-to-be was good enough to go along with the unusual route.

"You hear so many stories about people putting in a large amount of time for the big day but that is not me. But finding a lady to go along with it is rare, so I am lucky."
Cool huh! The happy couple is expanding the family since Emily is currently expecting twins in December! Major Congrats!