Tony Markward
Meet Tony Markward; he is the husband of MLB executive Kim Ng, the new general manager for the Miami Marlins. 
Mr. Markward's wife has become the first Asian /American to have an executive role in the MLB. She graduated from the University of Chicago with an A.B. in public policy in 1990, while there Kim also was a member of the softball team.
She started her career as an intern for the Chicago White Sox, subsequently, they named her their special projects analyst and later assistant director of baseball operations.
In 1998, became an assistant general manager for the New York Yankees. In 2001, was the vice-president and assistant general manager for the Los Angeles Dodgers; four years later was assistant to Dodgers' General manager Ned Colletti.
Became Senior Vice-president of Baseball Operations for the Yankees in 2011. The Marlins introduced her as their new general manager on November 13, 2020.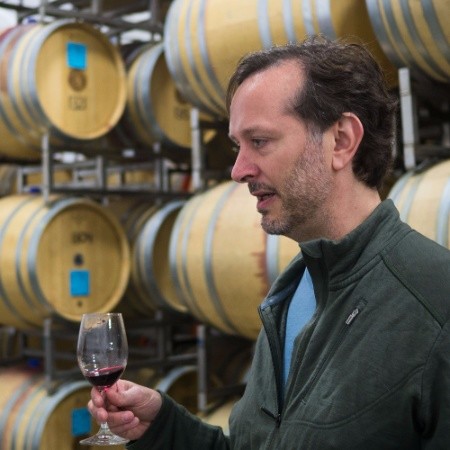 Having said that, Kim Ng is happily married to Oregon-based winery Silas Wines' owner Tony Markward, which he owns along with Lawyer Todd and Alex Clark.
Furthermore, Tony was born Anthony Markward on August 24, 1967; he graduated with a Bachelor of Arts from the University of Chicago in 1990.
You can find Tony's winery Silas Wines here and check him out on Instagram here.