Kristen Gundy
Check out Kristen Gundy; the beautiful wife of coach Mike Gundy,  current head coach at  Oklahoma State University and possibly the new coach at Tennessee. Mike also served as quarterbacks coach at Maryland and Baylor. Prior to coaching, he played at Oklahoma State.
No doubt you already knew about this, therefore check out these 5 interesting facts about his lovely lady.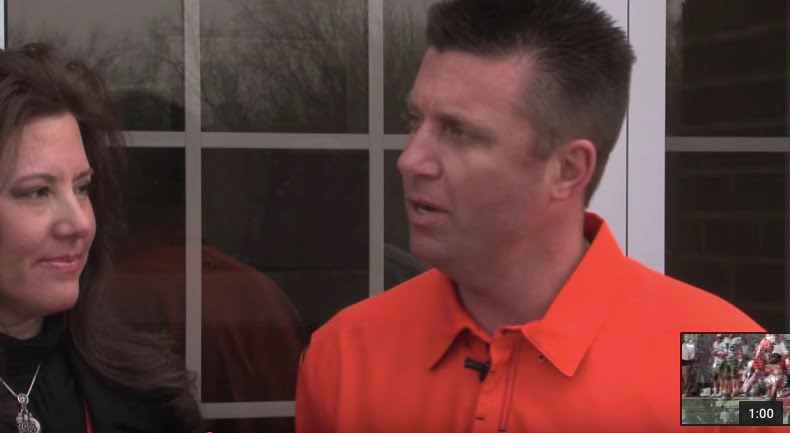 Mrs. Gundy was formerly known as Kristen Lyn Strickland.
She was born on September 9, 1968, to Karen and Daniel Strickland; who sadly died on September 12, 2017, at the age of 71.
She has two brothers; Chad and Graig.
Kristen met Mike in the sixth grade, but they started dating during their junior year of high school, like her hubby, Kristen also graduated from Oklahoma State.
These two eventually got married and now have three children; Gavin, Gunnar and Gage.