Kristin Ryan
Kristin Ryan is the lovely wife of Buffalo Bills assistant head coach, Rob Ryan. Last season, her 53-year-old man was the target in an alleged robbery plot!
According to reports, one of the man targeting Ryan left a voice mail message on the number of the wrong person! The person who received the message saying:
"He don't got no security," said the caller, according to a court document obtained by the Advocate. "He's just a regular football coach. … He ain't … big … like (rapper) Lil Wayne or nobody … that got bodyguards everywhere."
Is a social worker who contacted authorities and ultimately saved Ryan and most likely his whole family from being robbed! At the time of the incident Ryan was a defensive coordinator for the New Orleans Saints. He is now a defensive assistant in Buffalo with the Bills, working alongside his brother Rex –Buffalo's Head Coach.
Kristin's hubby was born Robert Allen Ryan on December 13, 1962; in Ardmore, Oklahoma.
Her husband was born with football running through his veins; as the son of late defensive coordinator and head coach Buddy Ryan. Rob and his Twin brother Rex, both grew up playing the sport before becoming coaches, like their father.
Rob played defensive end opposite his brother Rex at Southwestern Oklahoma State University.
Earlier this year, it was announced Rob had been hired by his brother. Beside the twin connection, Rob Ryan is an 18-year coaching veteran of the NFL, the last dozen of which have been spent as a defensive coordinator.
Among his more notable accomplishments was winning a pair of Super Bowl rings with the New England Patriots. He served as linebackers coach from 2000-2003.
He later landed the defensive coordinator post with the Oakland Raiders. There, he served for five seasons. In 2006 the Raiders ranked third in total defense.
Ryan has also been the defensive coordinator for the Cleveland Browns (2009-2010), Dallas Cowboys (2011-2012) and most recently the New Orleans Saints (2013-2015). He was relieved of his duties by the Saints late in the 2015.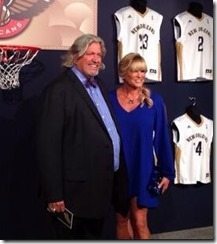 Kristin Ryan was born Kristin Elaine Ralph. She and her husband tied the knot in 1995 in Nevada, at the time Rob worked as a Defensive backs coach for the Arizona Cardinals.
The couple had met during a flight in the mid 1990s. According to sportsday, she quickly realized his bad eating habits while they were dating. Kristin was on Rob about his weight until he got a lap-band surgery in 2011.
Kristin Ryan and her hubby are the parents of sons: Joseph and Matthew Ryan. Joe Ryan is a hot male model -who works for the Campbell Agency in Dallas.
Matthew Ryan plays football at Clemson University.