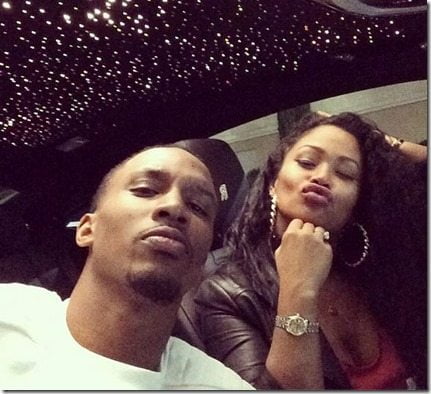 Hip Hop video Model and actress Lashontae Heckard is the girlfriend of Detroit Pistons Point Guard, Brandon Jennings. The couple hasn't been dating for long but they seem to be going at the speed of light, getting allegedly engaged! She is about to become the ultimate baller wag.
Lashontae was born in Seoul, South Korea and moved to the U.S. at the age of 5, according to her bio she settled down in Dallas, Texas and after completing high school she actually joined the US Army Reserves. She attended Stephen F. Austin State University located in Nacogdoches, Texas. It was during this time she landed her first gig in the modeling industry with Juice magazine using it as a stepping stone. She became a spokes model for Juice, but also became a model for a website well known in her area, Dallas Peeps.
After serving 4 years of active duty in The Army Reserves, she began to pursue a career in the entertainment industry.
Tae doesn't really need much of an intro, her work in several music videos and magazines showcasing her looks, has gained her major recognition from her 151K fans.
She is also known for being the ex-girlfriend of of rapper Nellly! Lashontae "Tae" met rapper Nelly 10 years ago on the video set of his song "Grillz." She even has his nickname, "Mo," tattooed on her lower back. "M.O." is also the title of Nelly's seventh studio album. It is believed the pair had been together since at least January 2013.
However it was reported a few months back the alleged couple split earlier this year, after Nelly was seen getting too close to singer Ashanti, and we all know there is history between those two.
Heckard didn't stay heartbroken for long, Jennings posted a photo of himself on Instagram alongside her, and she was wearing what looked like a large diamond on her ring finger last month, so rumors of the two of them being engaged began swirling around.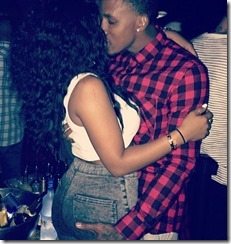 While it is unclear when they began dating, there has been some controversy surrounding their new relationship, as Heckard is close friends with G.O.O.D. rapper Teyana Taylor, who also dated Jennings, now 24, for a number of years. And although Tae looks undisturbed by the backlash there is one thing that is keeping her from her true happiness; according to TMZ Heckard can't legally tie the knot until she terminates her relationship with a woman named Monique Blanton, who she domestically partnered up with back in 2008.
Yup, apparently she played ball for the other team, if you know what I mean! Tea is trying to get rid of her 6-year partnership w/ Monique and court papers say they officially separated in 2011.
Tae runs a blog where she says
There is no karma. There is no right or wrong. No obligations or guidelines. Life is an opportunity. Create / Evolve / Enlighten everyday. (BE)a(U)tiful. Feng Shui the Mental.
Tae has appeared in many magazines as well as music videos by a wide variety of artist such as Ne-Yo, T.I., Kelis, Kanye West, Nelly, Fat Joe, 50 Cent. She also had a role in the feature film ATL (2006) where she starred alongside rapper T.I., and a recurring role as Jazz on the sitcom "The Game"
So, what do you think of the couple?
Find Tae on Twitter here and check out her instagram here.