Gorgeous Lauren Bedford is the wife of NHL player Brian Boyle. Her hubby plays center alternate captain for the Tampa Bay Lightning, her man will be facing the Chicago Blackhawks in the Stanley Cup Playoffs later this week.
Lauren and Brian tied the knot last June, and they make your typical model-famous athlete duo. In one hand we have the stunning blonde who traveled the world modeling and in the other, we have Brian, who was drafted in the first round, 26th overall, by the Los Angeles Kings in the 2003 NHL Entry Draft. He's also played for the NY Rangers and signed with Tampa Bay last year.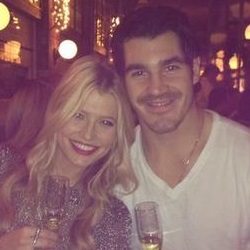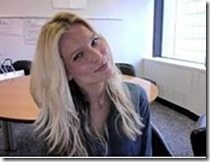 They were best friends first, for months. Talked every day. That mattered. Then Brian finally asked her out on a date. You'd never guess where they went for their first date, but if you know Brian is one of 13-Irish-Catholic children, then it wouldn't be that surprising. During an interview Lauren says
"He asked me to go to church with him," "That was our first date, at St. Paul's."
The couple tied the knot in Orlando, where Lauren was raised, we are sure it cheered Brian after his team's loss in the Stanley Cup finals.
Lauren used to be a swimsuit and lingerie model, according to playerwives, she also used to date Andy Roddick.
Lauren and her hubby welcomed their first child just a few days ago. Lauren's due date had been set the day after her birthday."An amazing gift," She said.
You can find photos on her on her hubby's Twitter account here.