Johanna Stralman is the lovely wife of NHL Swedish player, Anton Stralman. Her man who plays for the Tampa Bay Lightning will face next, the Chicago Blackhawks in the Stanley Cup Playoffs.
Last year, Anton made it to the Stanley Cup finals as a player for the New York Rangers. He's also played for the Toronto Maple Leafs, the organization that drafted him in the seventh round, 216th overall, in 2005, as well as the Columbus Blue Jackets.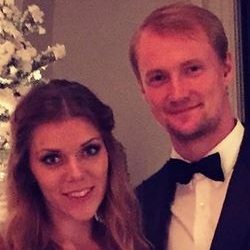 The 28-year-old defenseman bought a South Tampa home for $2.3 million late last year after the former Ranger signed a five-year, $22.5 million deal with Tampa Bay on July 1.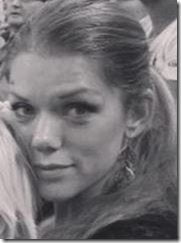 Johanna and her Tibro, Sweden native have actually been married for a while. They moved in together in 2005 while Anton played for the Toronto Maple leafs. Anton, then 19-years-old had to give up video games, getting instead a guitar for his 19th birthday.
They tied the knot in 2009 when he was 23-years-old. At the time the couple were already parents to two children.
Now a days, Johanna and hubby have expanded the family and added two more children, that's right they have four children in total, including: 8-year-old daughter Liv and 6-year-old son Lowve. There is actually an off the record version, explaining why they were in a hurry to get married. The couple allegedly rushed into matrimony so that Johanna and their two kids (at the time) could quickly obtain a U.S. visa to join Stralman –who was living in Columbus, at the time.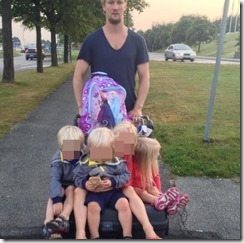 They certainly didn't have one of those elaborate, lavish wedding we hear from most players. Describing the day, Anton recalled: "The fireplace wasn't working, our 2-year-old was on the floor crying, I had on jeans and T-shirt. None of our family was there. If anybody cried, it wasn't out of happiness."
You might think the couple did everything on backwards, living together, having kids, getting married … but for some, it just works.
You can find the blonde on Facebook here.