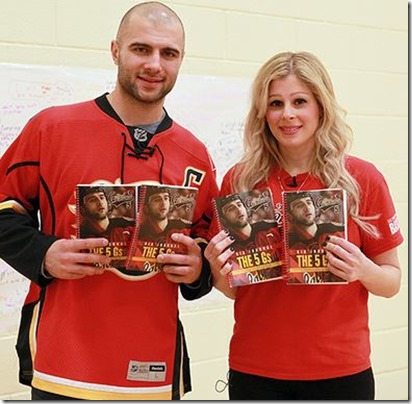 Meet Lauren Giordano, the pretty wife of NHL player Mark Giordano. Her 31-year-old husband is often called the best defenseman in the NHL but unforttunately he will not join the Calgary Flames tonight as they face the Anaheim Ducks in the playoffs, this due to his injury.
Lauren is the dream wife of every player, she is not only pretty but is as supportive of her man as you can get!
This couple is huge on community involvement and are all about giving a helping hand, they are both are spokespeople for Habitat for Humanity and often participate in charity events in Canada.
Most recent, last year they launched a charitable school initiative called Team Giordano. They aimed to establish a program that would ensure all students support and encouragement in different areas. He said during an interview
We wanted to help out kids in need – to pay for school lunches, or kids can't afford to go on a school trip, or if they don't have access to a computer at home. It's just starting; but it's exciting. I think it's going to be a great program.
Both Lauren and her man like to keep things private, her hubby tells The Globe and Mail: 'I'm a private guy, and very low key. Both my wife Lauren and I have great relationships with our families and we value that.'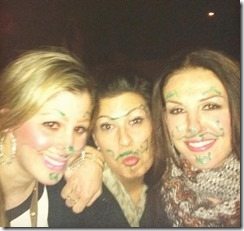 Lauren and her man are the proud parents of a son named Jack. On being a parent, her hubby says 'it puts everything into perspective, it changes your mind set.'
The blonde reveals on Twitter she enjoys reading, Horror movies and Cookies.