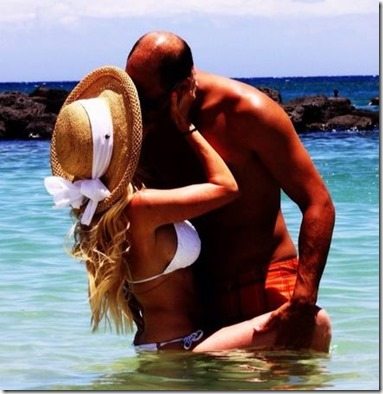 Meet Paige Getzlaf, the lovely wife of NHL player Ryan Getzlaf. Her 29-year-old hubby is currently the captain of the Anaheim Duck and will face tonight the Calgary Flames in the NHL playoffs!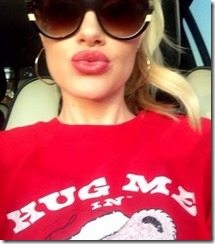 The blonde describes herself as a hockey wife on social media, one very supportive if we may add! Paige and her man travel between California during the season and British Columbia during the offseason.
The couple tied the knot in 2010 and has three adorable children together, two boys and a girl.
Paige gave birth to their baby girl last year, Willa who was born in April 2014, joined older brothers Ryder and Gavin.
Paige is very active on Twitter and when she is not with her hubby she often send him little encouraging messages. Their first son Ryder has been attending practices according to some reports, apparently the proud daddy is hoping the little guy will follow on his footsteps one day.
Follow the gorgeous mom of three on Twitter here.