Leigh Teixeira
Leigh Teixeira, aka Leigh Williams, darling wife of Yankees first baseman Mark Teixeira, who happens to have had an injury, he had to pull out of the tournament after suffering a wrist straining.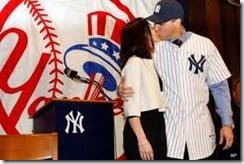 But know let's concentrate on her shall we!
The couple met while at Georgia Tech studying together! Romantic! Leigh Williams grew up in Georgia and he grew up in Baltimore but it was during college that faith made their love spark and married on December 7, 2002.
They have three children, sons Jack Jordan and William Charles, and daughter Addison Leigh. They reside in Greenwich Connecticut and in his hobbies list we find golfing, reading and fishing! Totally a family guy.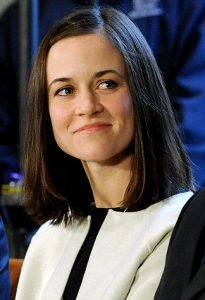 Have you see them together? It as if they exude happiness! Funny thing wife Leigh was a key part in the decision making to play for the Yankees! In her own words "I want you to be a Yankee" and it was a done deal! Well all girls know man might need some type of push sometimes, but in all reality how sweet to count with her for every decision right! I mean she want's telling him what to do at all, this is called loving support ok! Or is it maybe that they are devout Catholics? After all religion plays a big deal in anyone's life…if you are a believer that is.
Wondering about their last name as it happened to me? Well Teixeira is actually from Portuguese ancestry.
Well kudos for the couple and their lovely family, we hope Mark recovers soon enough and I'm sure Leigh will take care of that.
Leigh, showed her support when the news about her husband's retirement was reported. His retirement is expected to be effective at the end of the 2016 season.
Mark, signed with the Yankees during the 2008-09 offseason. This year is the final year of that eight-year, $180 million contract he signed.